Morning possums :)
As promised, I've got swatches of all the lovely
Illamasqua
goodies I bought I London! The Illamasqua flagship store in Beak Street, London is like a treasure trove of makeup with every colour under the sun, as you could probably tell from my
London post
. I just couldn't resist their gorgeous products!
Cream Blush in Promise (£16.50)
I've been lusting after this for what seems like forever thanks to
Jennie
and it's the one thing I was going to buy. The other products were complete impulse buys but I LOVE them :D
Precision Ink in Alchemy (£17.00)
Described as a antique gold
I'm not much of a liquid liner person these days but when I swatched this I could not resist. A beautifully pigmented glittery gold! I love the name, reminds me of something from Harry Potter.
Illuminator in Poised (£13.50)
Described as a cool candy pink with a shimmer finish
I'm a fan of pretty much anything pink. I saw
Leanne
swatch this and pretty much grabbed it out of her hands haha. It is beautiful. And it goes very well with Promise. I had to get it.
Liquid Metal in Superior (£17.50)
Described as a metallic sapphire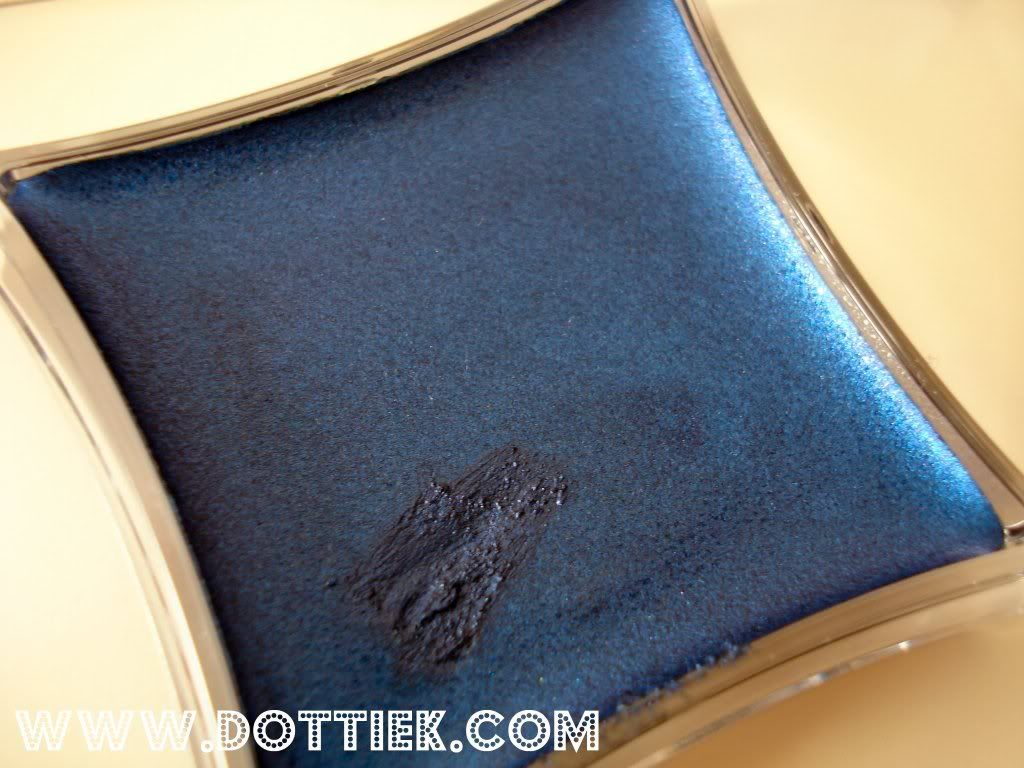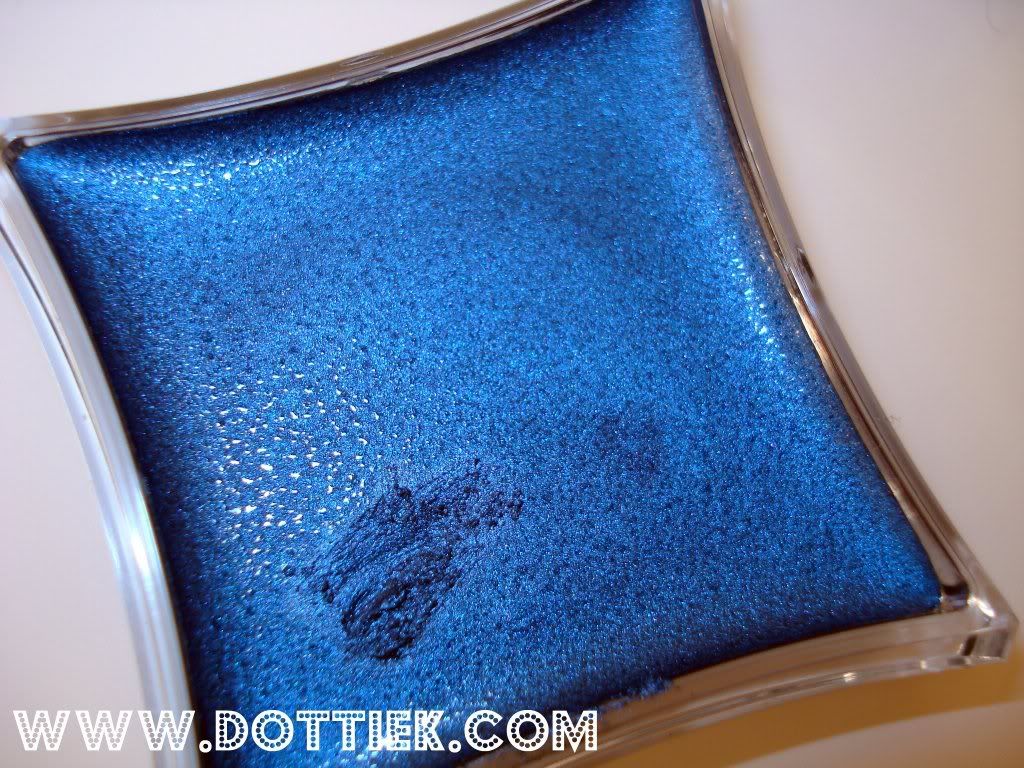 I nearly got this when the Art of Darkness collection came out but left it. When I saw it in store I was head over heels in lust. When I swatched it, I knew I had to have it. A beautiful product!
Swatches
L-R: Promise blended, Promise, Poised, Alchemy, Superior
Skin Base
The main reason we went to Illamasqua was to learn about their new Skin Base foundation. Essentially, Skin Base is Illamasqua's answer to the Asian Beauty Balm (BB) creams.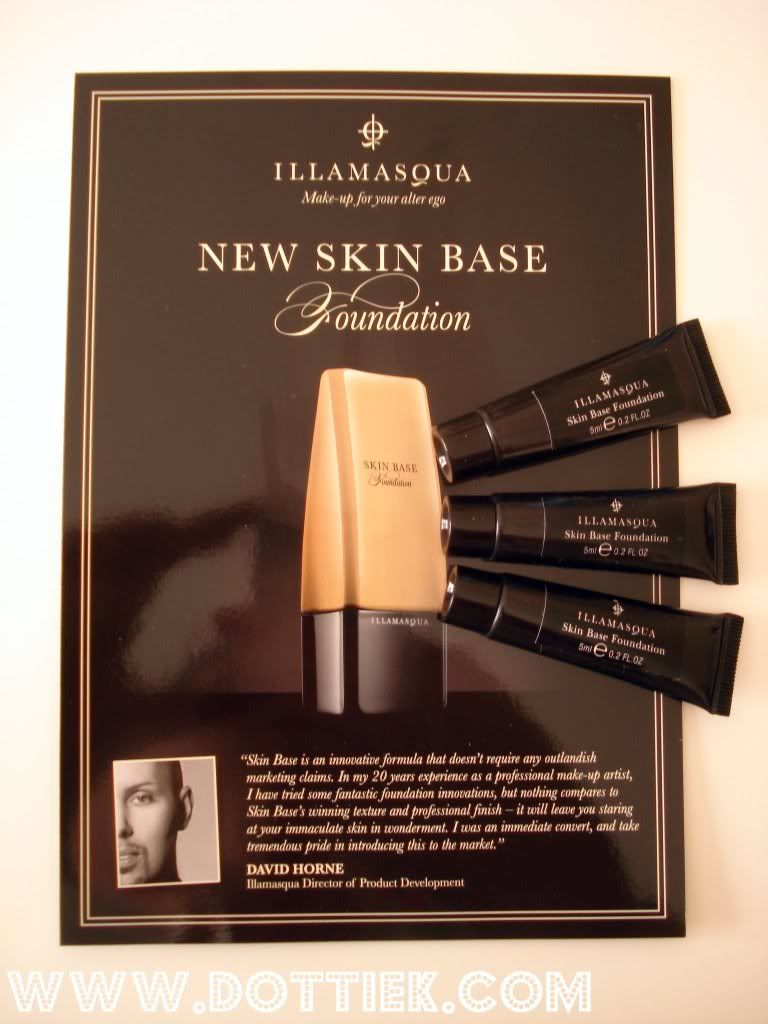 Inspired by these, Skin Base Foundation is the ultimate 'skin realism' foundation with a brand new, refined formula unlike anything else on the UK market. Skin Base is easily blendable, effortlessly creates a perfect complexion, and is undetectable in a professional HD environment. Best of all, Skin Base is suitable for all skin types and it smoothes, softens and conditions skin whilst providing natural, buildable coverage.
As you can see, there are 18 shades in the range. I was colour matched as a mix of Shade 2 and 7 and I really cannot fault this foundation at all. My skin really does look flawless, I was incredibly surprised when I had it applied. I didn't even need concealer! I've found that it's weather proof, heat proof and humidity proof. A definite win in my book.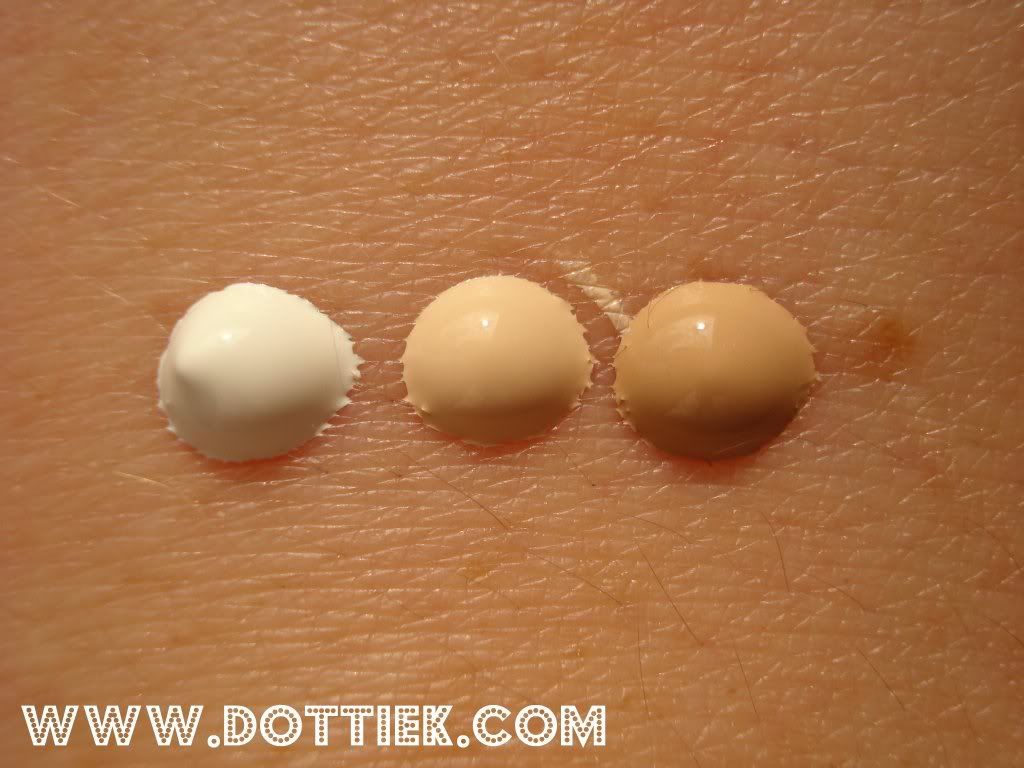 L-R: Shade 1, Shade 2, Shade 7
Skin Base is available now from
Illamasqua
and is priced at £25 for 30ml.
♥
Are you an Illamasqua fan?