Morning petals!
A couple of weeks ago, I came across a blog post by
Katie
about her '
Katie-sonic
' and I decided at a very budget friendly price, I couldn't not indulge and get myself a 'Kim-sonic' :D
Introducing...
The Champneys Total Micro-Dermabrasion System. Crikey. What a mouthful.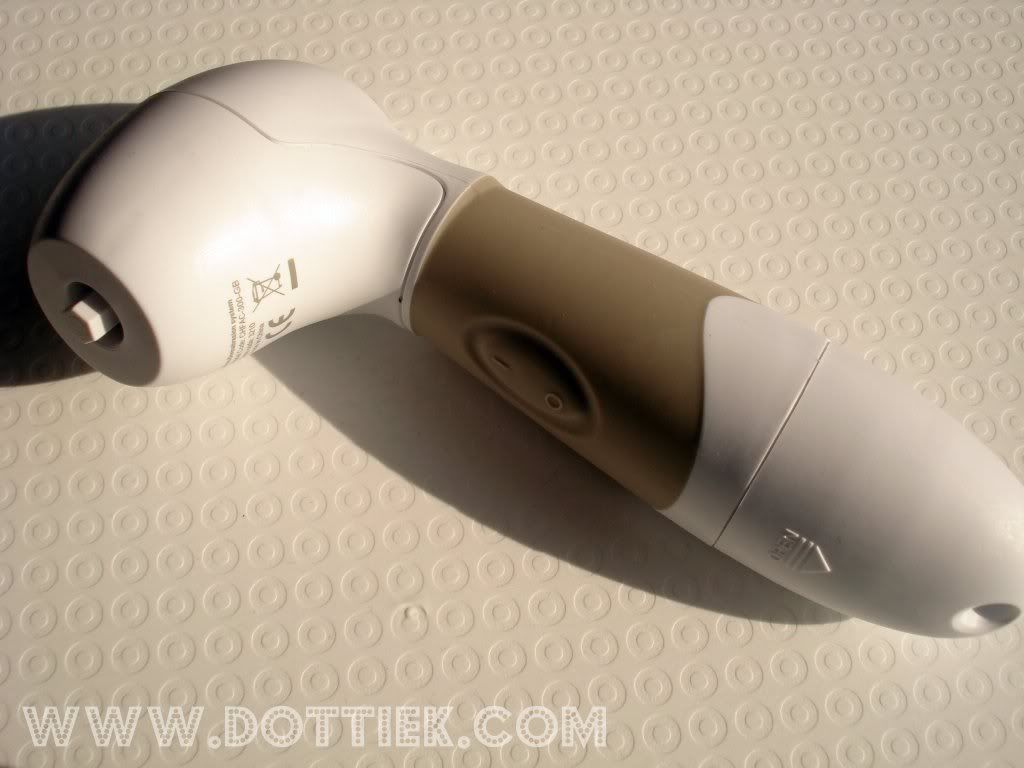 As you can see below, the kit comes with a 4 inter-changeable heads including a large body brush, a small face brush and two small foam discs. Annoyingly, and as per with all electrical items, batteries are not included. This takes 4 x AA batteries. At least there's no hefty charger pod with it unlike the big budget Clarisonic!
I use the small brush and foam discs for cleansing and exfoliating my face, and the large body brush for in-shower exfoliation. How cool is that: the Kim-sonic is waterproof so you can use it in the shower!
I use whichever cleansing and exfoliating products I have to hand, I don't have the Champneys ones but I will be indulging soon as they're now stocked in my local Boots.
After use, my skin is cleansed of all traces of make up - I only need to look at the brush for proof - yuck! My skin is left silky smooth and soft. It also does a great job of exfoliating lips too.
I use the Kim-sonic once a day, before bed, after removing the majority of my make up. I cleanse the attachments after use with an anti-bacterial cleanser then leave them to dry. Overall, I really like this product and would recommend it :)
Price
Champneys: £9.99
Clarisonic Plus: £179
Warranty
Champneys: 2 years
Clarisonic: 2 years
Speed
Champneys: 1 speed
Clarisonic Plus: 3 speeds
Kit
Champneys: The Kim-sonic, 1 face brush, 1 body brush, 2 foam discs
Clarisonic: The Clarisonic, 1 face brush, 1 body brush, charging cradle, samples
Separate speed/power buttons
Champneys: No
Clarisonic: Yes
Length of use
Champneys: Can be used for up to 5 minutes
Clarisonic: Only needs to be used for 1 minute, once a day
~*~
The
Champneys Total Micro-Dermabrasion System
Kim-sonic can be purchased from
Amazon
for a current RRP (at time of writing) for £9.99.
I paid £14.50 for mine and I do believe Katie bought hers for around £5. I'd snap yours up at this price whilst they last :)
♥
So there you have it. A purse friendly alternative to the Clarisonic. Same principle, different set up. Tempted?