Hello dears :)
A couple of weeks ago (doesn't time fly?) I went to Meadowhall with Ruth to meet Michael McIntyre at his book signing, and to do a little bit of shopping.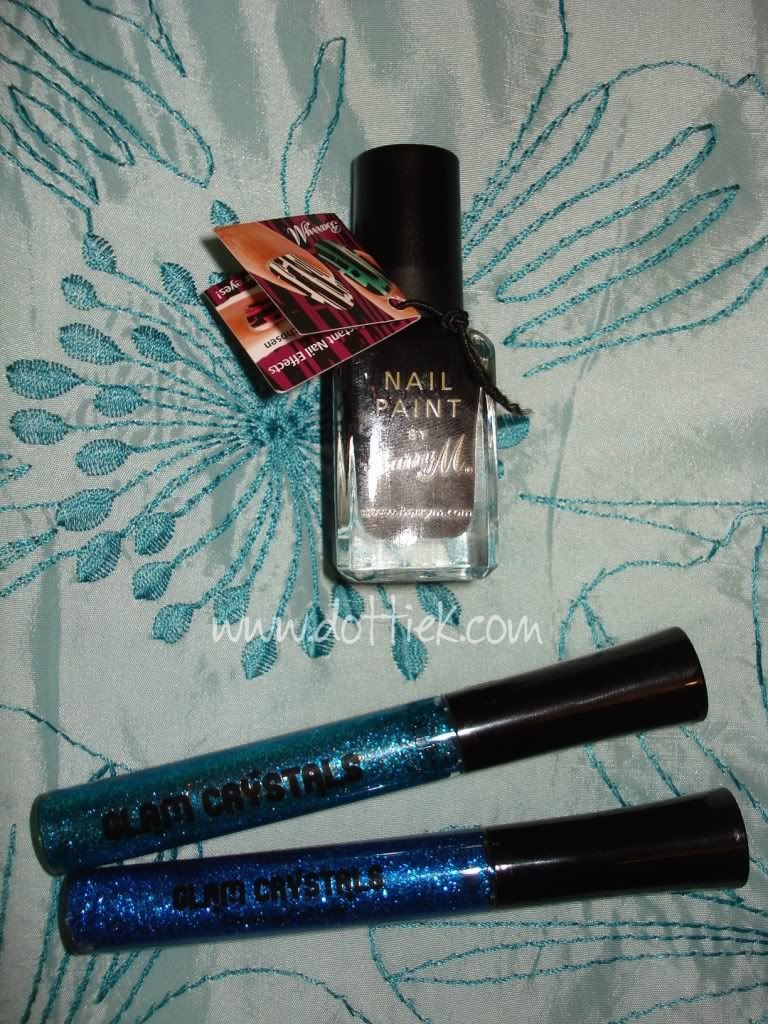 I finally found Barry M Nail Effects, and also picked up Collection 2000's Glam Crystal Liners in Pow! (top) and Night Fever (bottom). I saw some more the other day that I need in my life. Bang goes my plan to save money!
I also wanted Models Own 25 Carat Gold polish. It was buy two items and get a free lipgloss, so I picked up Magenta Pearl and got the Ice Blue lipgloss free. Which is a good job because it's vile. It smells and tastes like plastic. Yuck.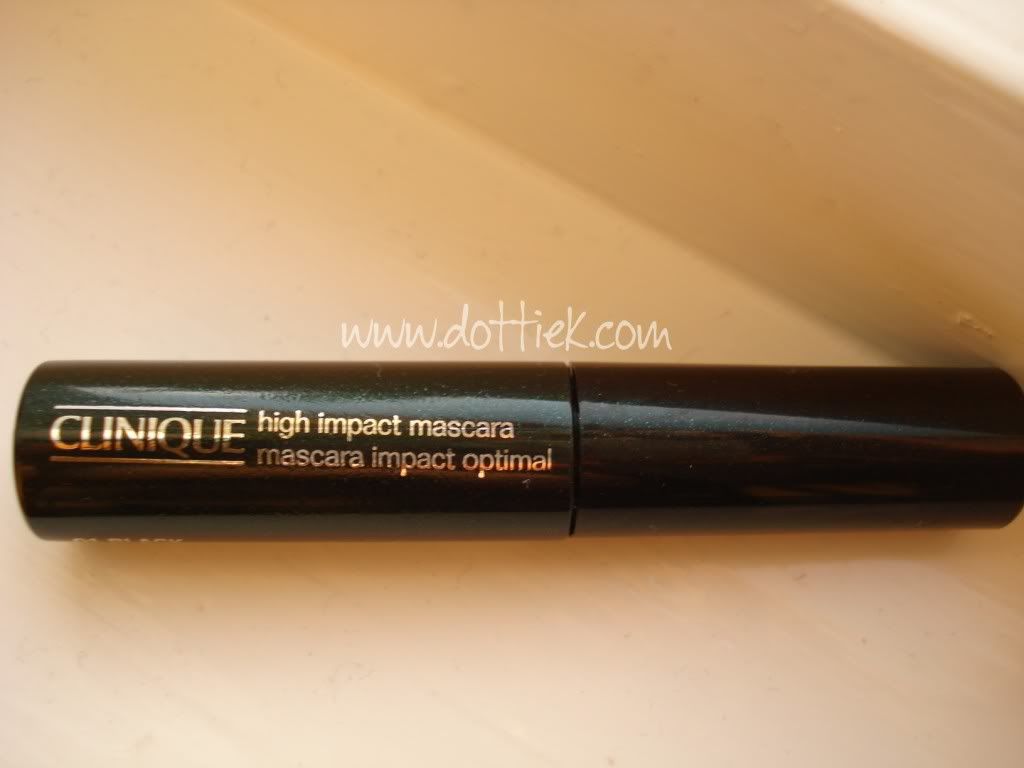 Whilst I was in Boots, I popped over to Clinique to take part in their mascara swap. The SA insisted I sit down and have my make up done, which was silly considering I'd already got my make up on. Why do they suggest that seriously? She compromised and added a coat of Clinique's High Impact Mascara to my existing mascara which left me with long spidery lashes. Erm lovely. Anyway I took away a sample sized bottle of High Impact mascara.
We arrived at Meadowhall just before 9.30am. We had a quick browse, got a sneaky Maccy D's breakfast then headed back to WHSmith, where the queues for Michael McIntyre's book signing had well and truly started. It wasn't even half past ten! We joined and queued, got a lot of funny stares and were shepherded around like sheep by security, but 2 hours later and we'd met Michael!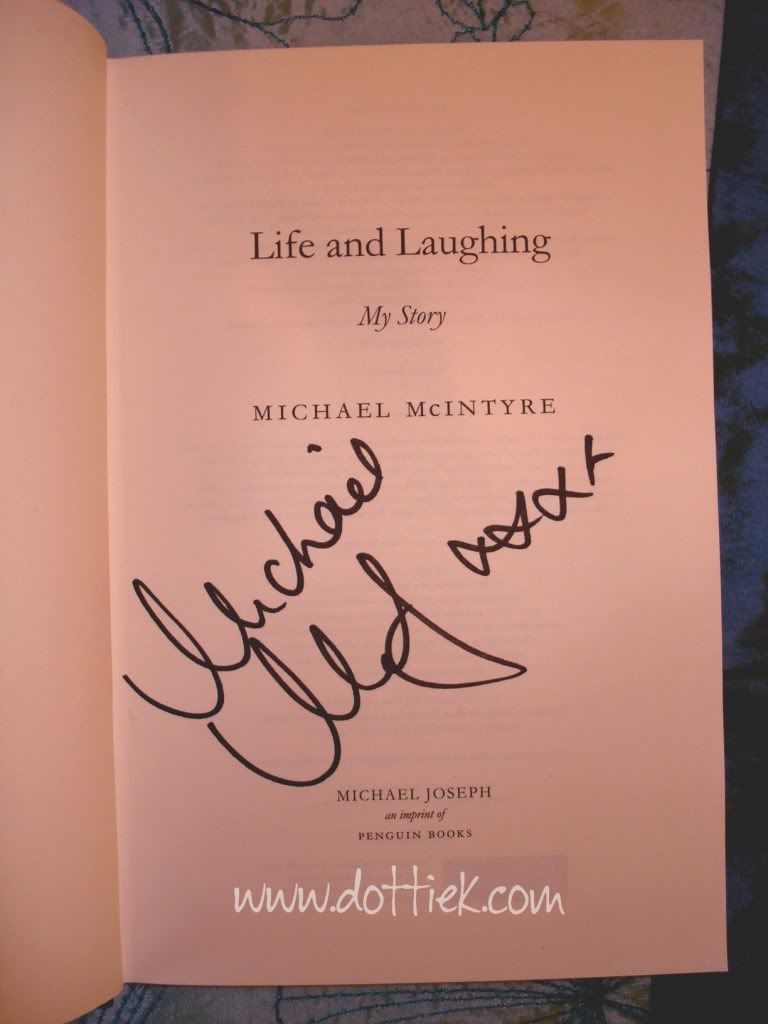 What are you up to this Sunday?