Hello cupcakes :)
I'm on a roll with these e.l.f. reviews!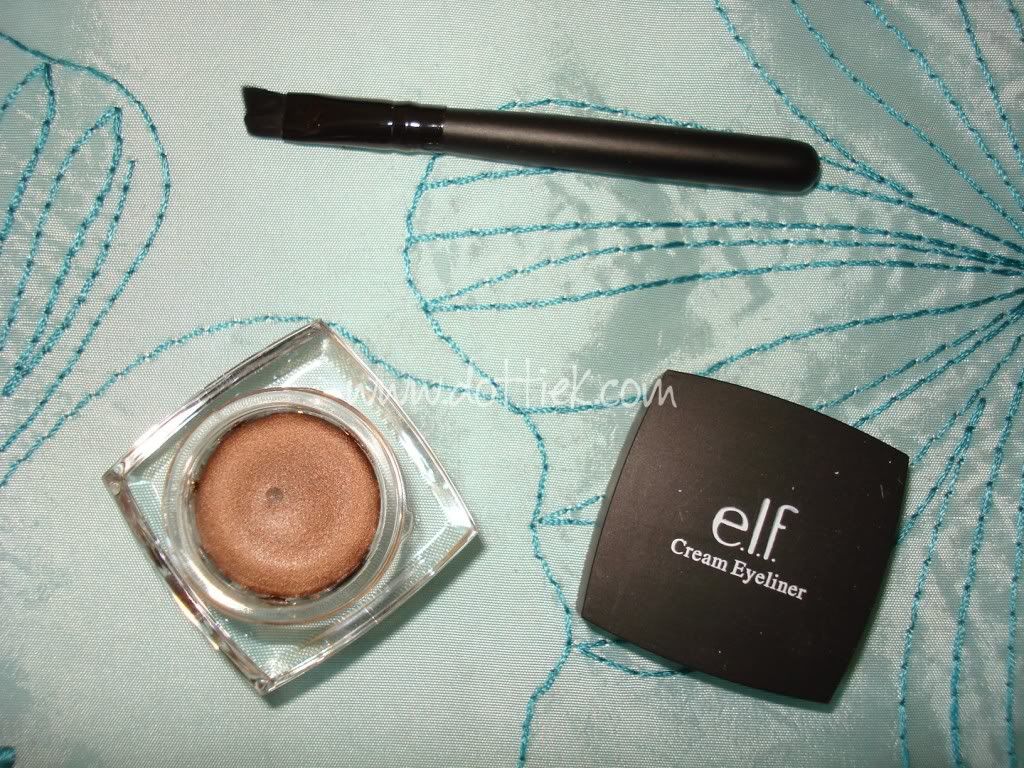 e.l.f. say
:
Creates smooth lines that are defined and precise.
Smudge-proof, budge-proof and water-resistant coverage for all day wear to combat against, sweat, tears and rain!
I say
: I've already raved about e.l.f.'s cream liners before, so you'll know that I loved the
black version
of this. So when e.l.f. released some new shades recently, I knew I just had to get a couple. After seeing a fair amount of swatches, I decided I had to have copper and gunmetal. The formula is exactly the same which is brilliant. Once these colours are on, they're not going anywhere!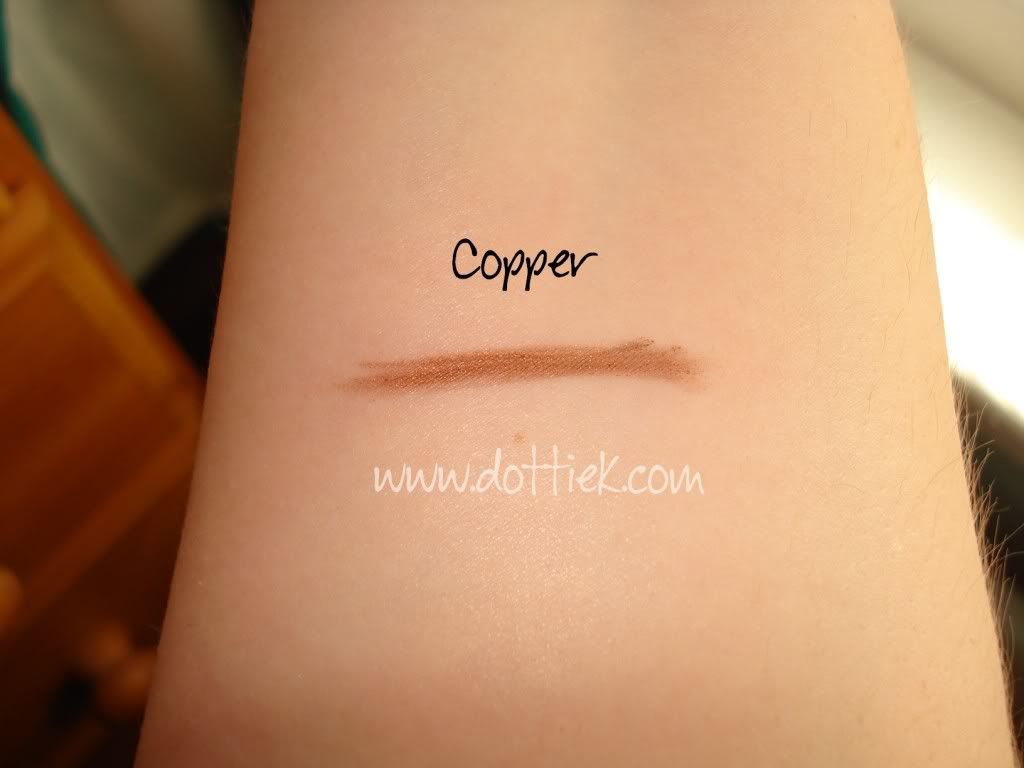 e.l.f. say
: Dip a thin brush into the formula, swirl around gently until brush is saturated with colour. Swipe off any excess formula on the top edge of the pot. Trace a line along the top lash line from the inner corner towards the outer corner of the eye. If desired, apply on the lower lash line as well. Remove with an eye make up remover.
I say
: e.l.f now include mini brushes with the majority of their cream eyeliners which I thought would be helpful. However both of the brushes included in the boxes were squashed, therefore no longer having a sleek, straight edge. As I couldn't use them, I ordered a Studio Small Angled Brush which is perfect for applying cream liner. Moving on to the actual product, these apply like a dream and the colours are lovely and shimmery. The copper is not too in your face either, it's a subtle shade that reminds me of Urban Decay's Bourbon in cream formula. I find gunmetal packs less of a punch than expected, but still a lovely colour.
Price: £3.50 each
Size: 4.7g
Product: 9/10
Price: 10/10
Packaging: 9/10
Overall: 8/10
Repurchase: Yes
Have you tried the new shades in the cream eyeliner range?