Hello dears :)
Nobody was more surprised than I to be invited to the Models Own and Wah Nails event last week. I immediately got all excited as I'd been a fan of Wah Nails' amazing nail designs for some months now.
Check them out! (Click to enlarge)
Trying to be uber organized failed thanks to delayed trains but I made it to London in the end and met up with
Leanne
before heading to the Dalston store. Silly me forgot to take a camera. What an idiot! Pop over to Leanne's
post
to see lots of photos :)
This was my FOTD: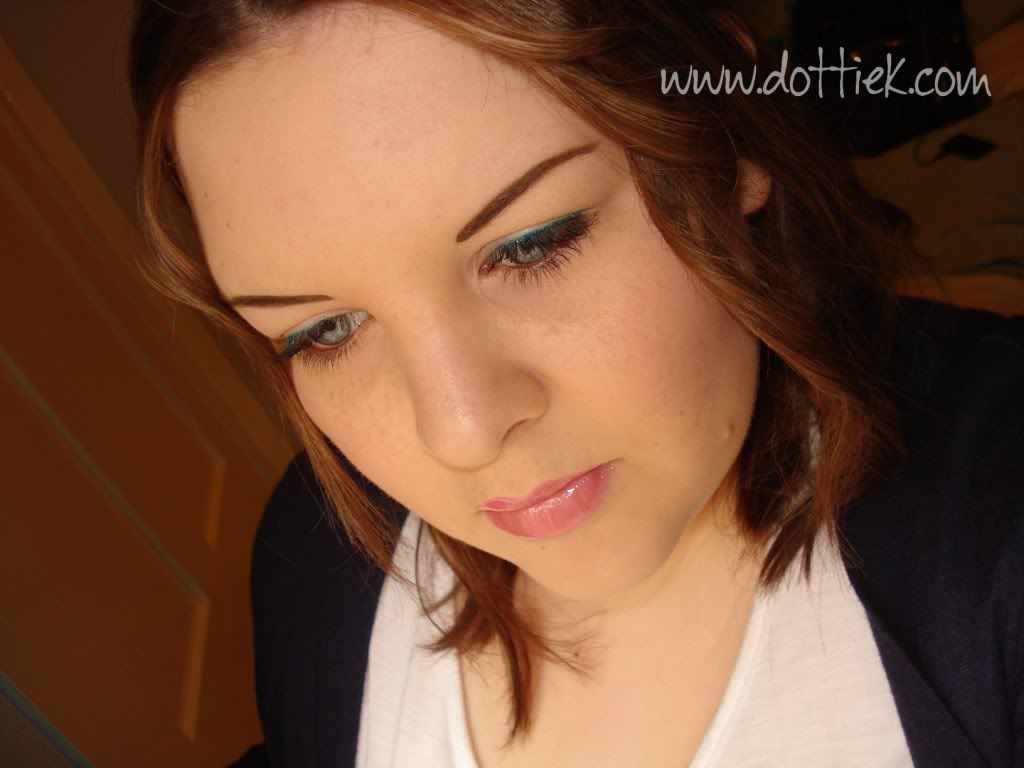 That was until Mother Nature decided I would not have nice hair and gave me the windswept look =\
As soon as we arrived we were offered some rather yummy iced tea and vodka cocktails. A combination I never would have thought of, but it tasted lovely! And then we were booked in to have our nails done Wah stylee. Nice!
I chose the Aztec design: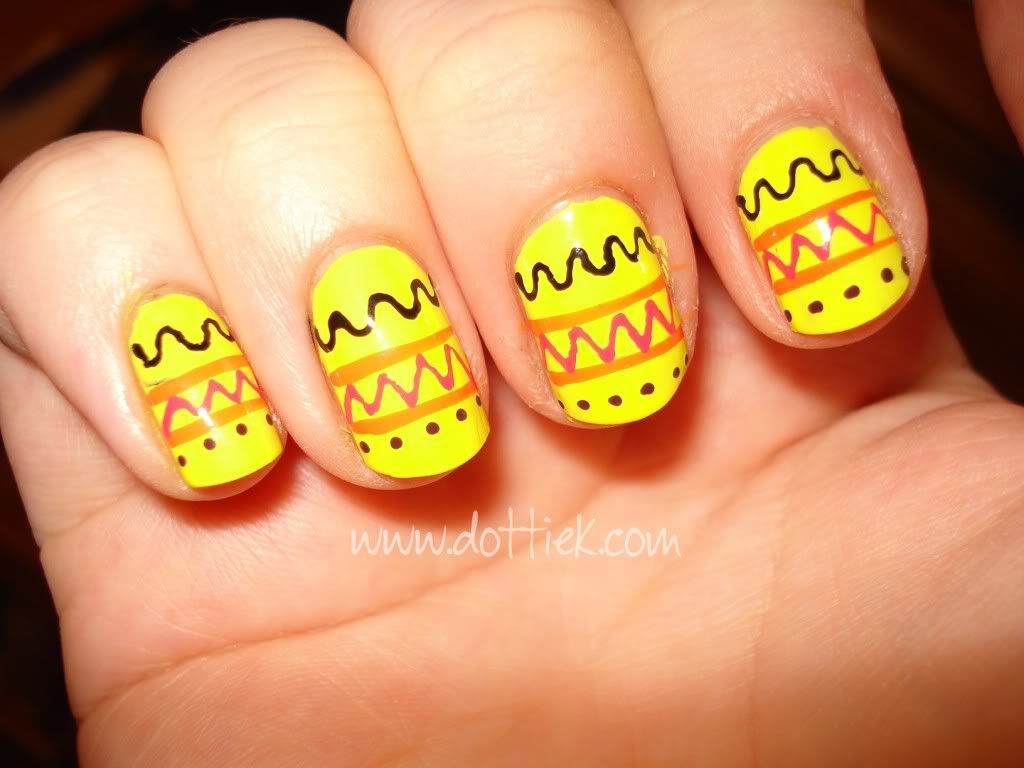 This is a design which I've admired for ages but didn't have a clue how to go about recreating it so I thought I'd let the professionals show me how it's done.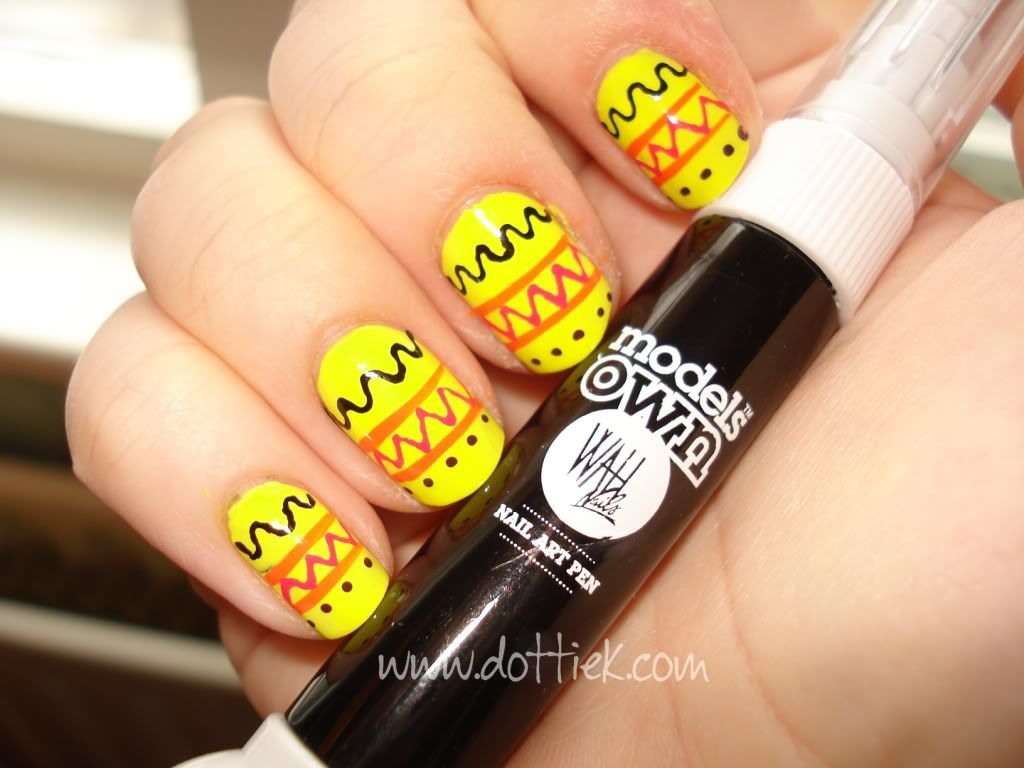 It's not as intricate or detailed as I'd thought it would be and in hindsight, I wouldn't have chosen yellow as a base colour, but the design looked pretty easy to do. I'm going to experiment with different colours and styles and I'll let you know how I get on.
This is the Models Own/Wah Nails Nail Art Pen. As with generic pens, they have the small nib for designs and a striper brush for lines and so on. The pens will initially be launched in black and white, but eventually will be available in all 99 Models Own shades. Insane right? This is going to be one expensive habit!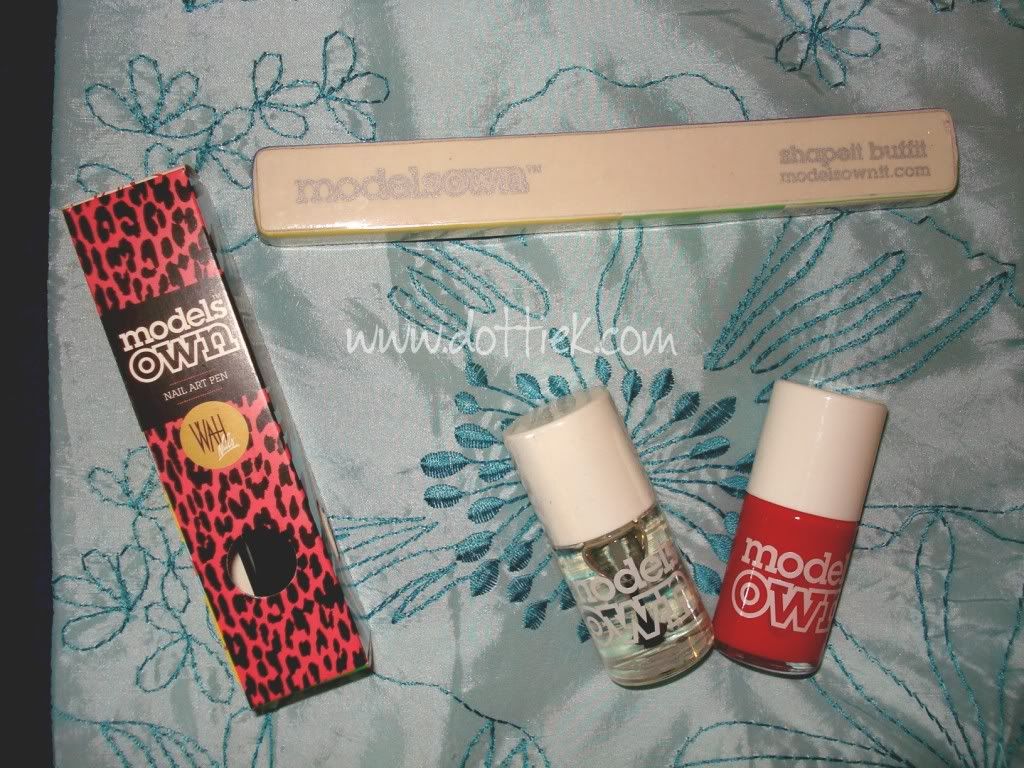 After we had our nails done, everyone was given a Models Own gift box containing the new Nail Art Pen, a 3-in-1 Top Coat/Base Coat/Gloss, a polish (mine was Red Alert) and a 4 way buffer.
The Models Own/Wah Nails Nail Art Pens will be on sale on the Models Own website from Monday November 15th and will retail at £6.00 each. For the quality, I think this is a great price. I'll be queuing up when the other 99 colours are released :D
A review of the pen will be coming up shortly!