Morning cherubs :)
I thought I'd show you my latest sunny batch of cupcake creations. I give you, lemon and orange flavour cupcakes :D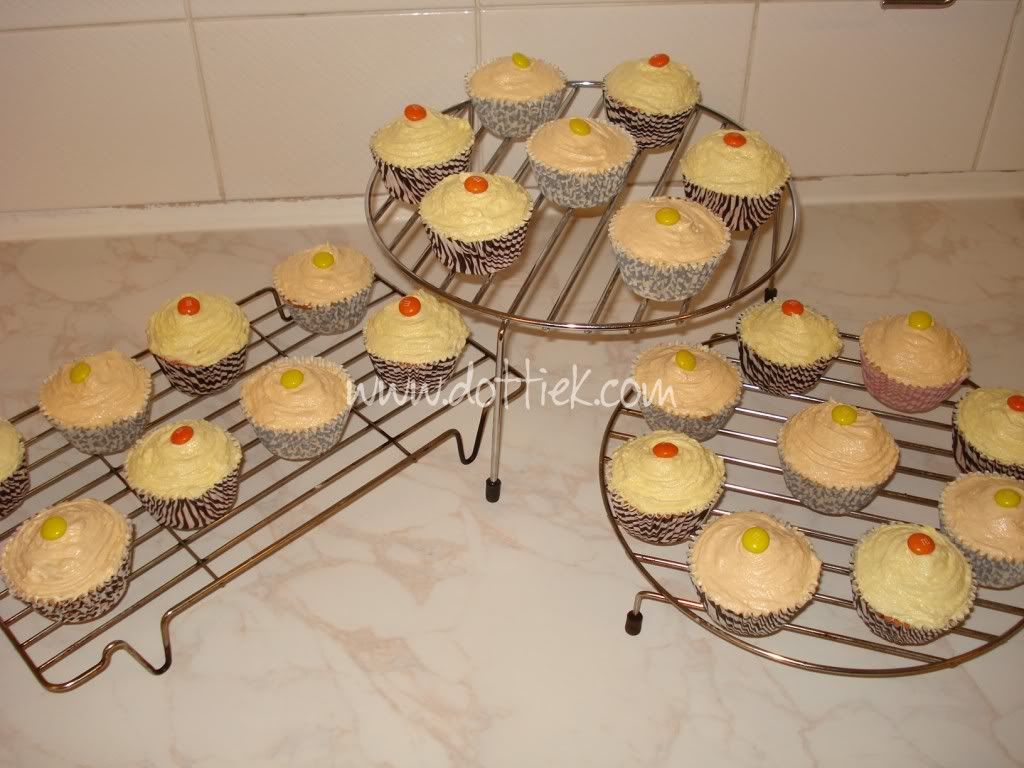 I opted to use complimentary flavours and matching colours this time around. I made the cake and frosting mixtures then split each batch into two bowls so I could colour and flavour accordingly.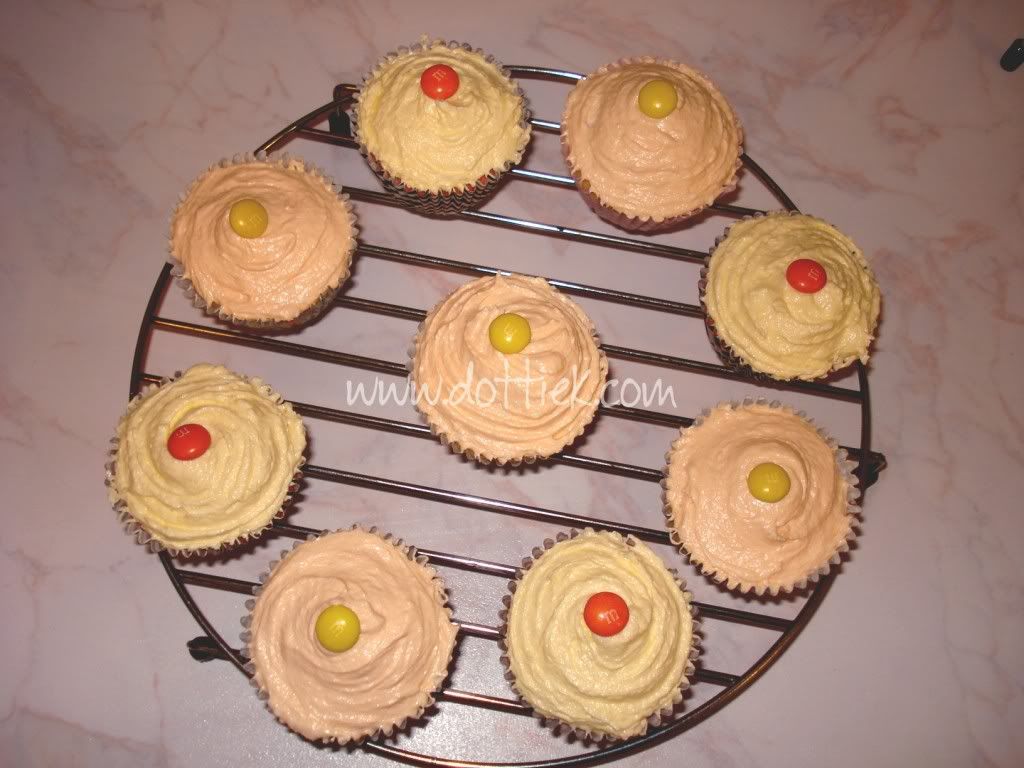 I made 12 orange flavoured cupcakes with lemon flavoured frosting and 12 lemon flavoured cupcakes with orange flavoured frosting. The lemon cupcakes were coloured yellow, and the orange cupcakes were coloured orange, as was the icing respectively.
I have to say making orange frosting was hard! It ended up a pale peach shade, yet the cakes turned orange. And I couldn't get a vibrant yellow shade either, despite using half a bottle of yellow food colouring! Are there any food colouring tips out there that may help?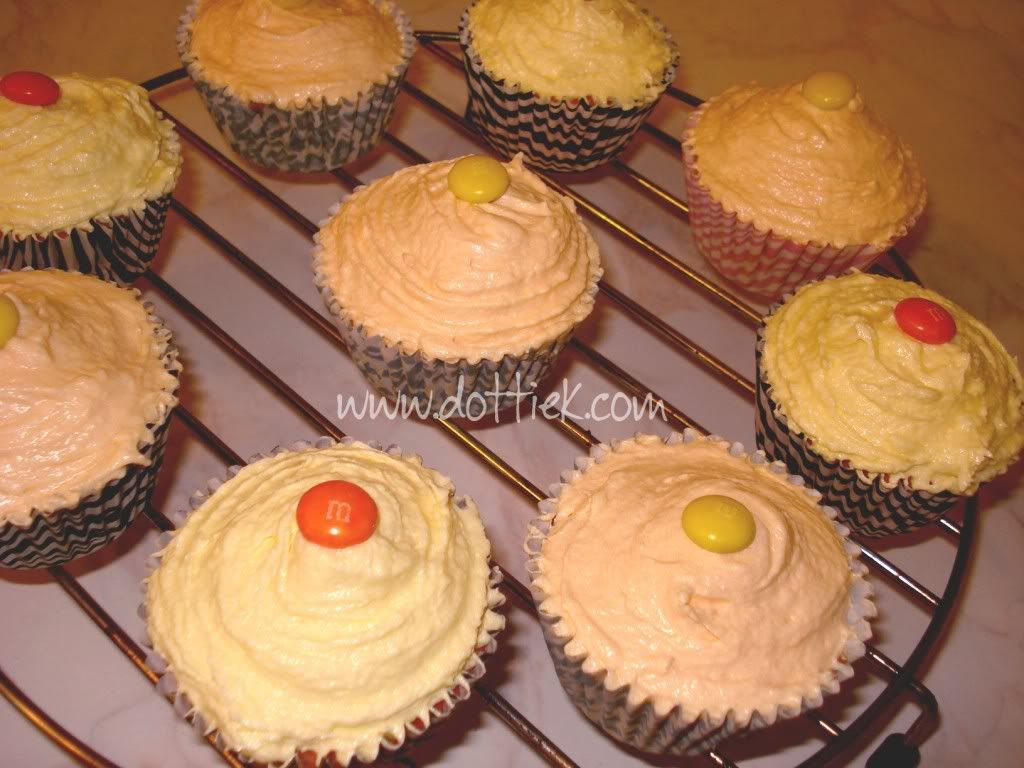 I then decorated each with an appropriately coloured m&m to indicate the flavour of the cakes :D
To see the recipe I use, click
here
:)