Afternoon kids :)
Did that title make sense? I can't decide.
Last week I received Benefit's Confessions of a Concealaholic for my birthday. I was eager to try it as it had a number of products in that I wanted to try without buying the full sized versions in case I didn't like them etc.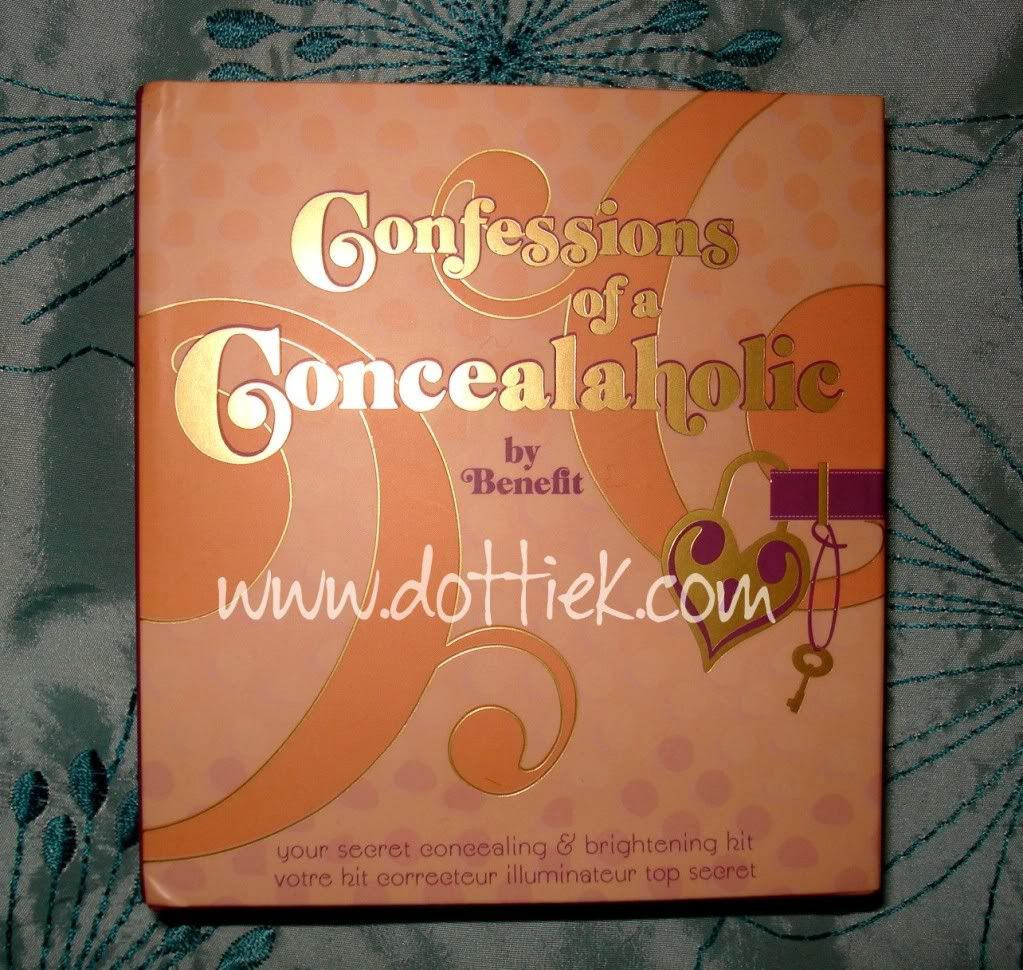 On a side note, do Benefit give samples out? Every time I've been to Benefit counters, they've always said they don't, but I've seen some people manage to get them. How does that work? FYI Benefit Babes, I'm more likely to go back and buy the full size if you give me a sample and I like it. So go figure.
Anyway, I tried out everything in the set and was amazed at what a difference these products make!
♥ Benefit That Gal Primer
♥ Maybelline Super Stay 24 Hour Foundation in Light Beige (This was the lightest shade on the shelf - no idea if they go any lighter - and it matches my skin perfectly! And it's more purse friendly. Win!)
♥ Benefit Erase Paste - under my eyes
♥ Benefit Boi-ing #01 - under my eyes and on blemishes
♥ Benefit Eye Bright - inside corner of the eye and on the waterline
♥ Eyeko Toffee Fat Balm on lips and cheeks - I am in LOVE with this, you girls need it in your life! Whisper loves the smell of it and wouldn't stop sniffing my face which was quite hilarious!
♥ e.l.f. Studio Brow Kit in Dark
♥ Benefit Lemon Aid Eye Primer - on the eye lids
♥ MAC Brûlé - all over my eye
♥ Eyeko Magic Mascara
Et voila!

~*~

There will be a review of Confessions of a Concealaholic coming soon :)


I can see this turning into an expensive Benefit habit. Uh oh!