Morning possums :)
A while ago I made a small order from The Body Shop when there was a 30% discount code floating around. Combine that with their free standard delivery on all orders, and I was reaching for my debit card before you could say 'lipstick!' I picked up Delipscious Sheer Lip Colour in Shade 07 Sheer Raspberry.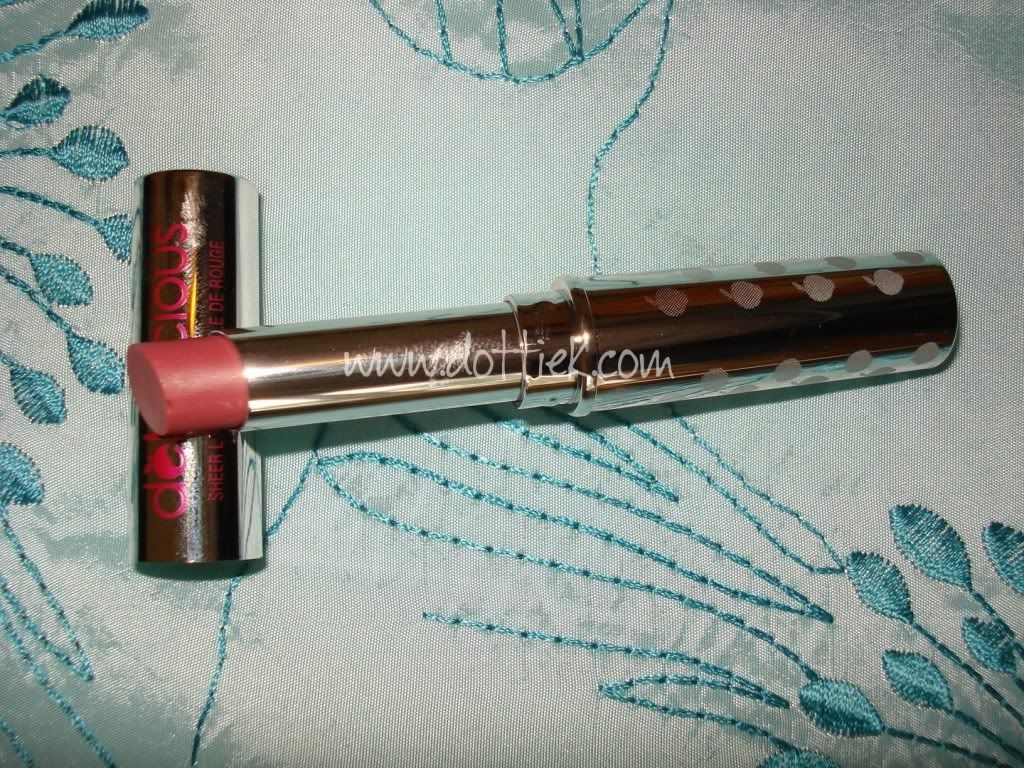 The Body Shop say
:
New DELIPSCIOUS is our first lip range to be formulated with 100% food grade ingredients (all vegetarian of course!) and naturally sourced fruit flavours. So what you are putting on your lips is pure goodness. Dermatologically tested and made with only (EU) food grade ingredients, these lip products now give a real choice about what to put on your lips.
Contains Community Trade cocoa butter for the ultimate in moisturisation
- an effective moisturiser that helps provide the ultimate in moisturisation, and s
uper rich emollients and skin conditioners
to help improve softness and hydration.
I say
: Considering the average woman ingests 4lbs of lipstick in her lifetime (yikes) this lippie is good news for us! As I picked up Delipscious in Raspberry, it smells and tastes of raspberry. Nommy. I found this to be really moisturising and as it is sheer, it's my go to lippie at the moment. An autumn/winter must have!
The Body Shop say
: Apply using a lip brush.
I say
: The bullet is a lot smaller than a conventional lipstick, so I don't think it's necessary to use a lip brush, especially as I'm just using this on myself. The colour is quite sheer, as it says, but a good couple of coats leaves a lovely colourful moisturising sheen on your lips. This also smells of yummy raspberries :D
Price: £9.00
Shades: 9 available
Product: 9/10
Price: 9/10
Packaging: 10/10
Overall: 9/10
Repurchase: Yes
Have you tried Delipscious?