Hello petals :)
I thought I'd show you my latest batch of baked goods!
Cupcakes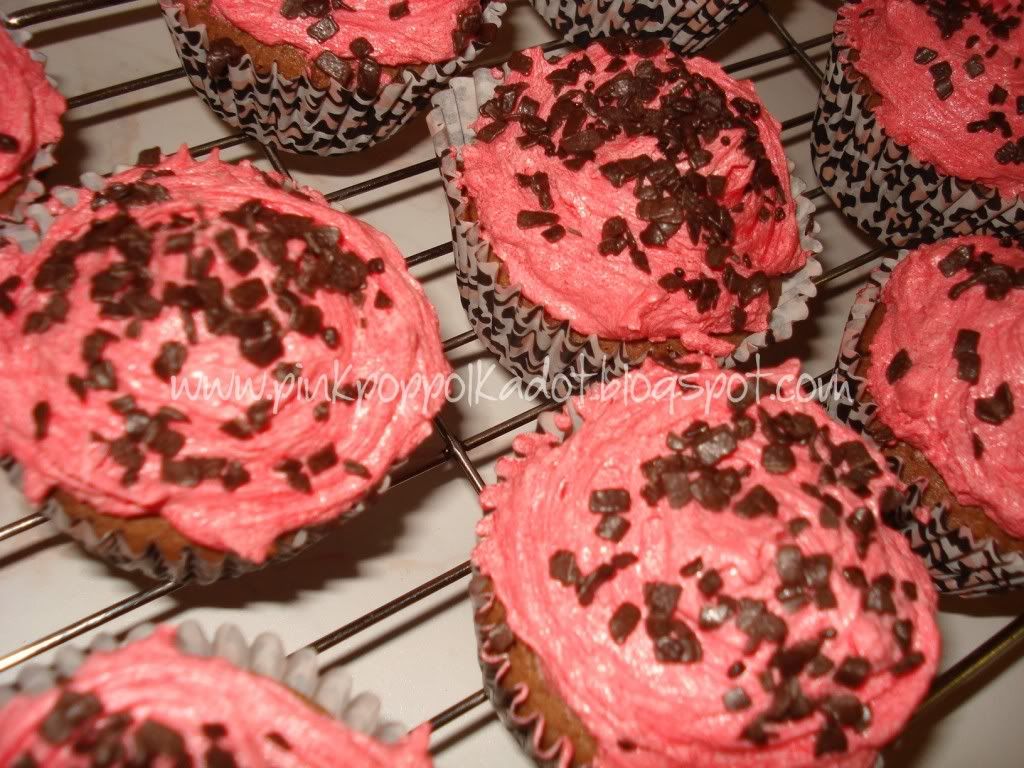 These were meant to be red velvet but I forgot the red food colouring in the cake mixture. So these were chocolate cupcakes with pink icing and chocolate sprinkles :)
Chocolate Brownie
These were the lushest brownies ever!
When the brownie had cooled, I cut it up into roughly 1 inch x 1 inch squares and separated them into 4 air tight containers (lunch boxes to be precise haha) and then proceeded to freeze some, and the rest was stored in the fridge as it keeps better and goes nice and fudgey/sticky in the middle.
Om nom nom! Stay tuned for the next installment, I've got all sorts of things planned!