Morning cherubs :)
Following on from my
Luscious Lippies
post, I thought I'd show you my blush collection. In the grand scheme of things, I have quite a modest collection but I'm always on the lookout to expand :)
Check out my grand total of 9 blushes. D'aww.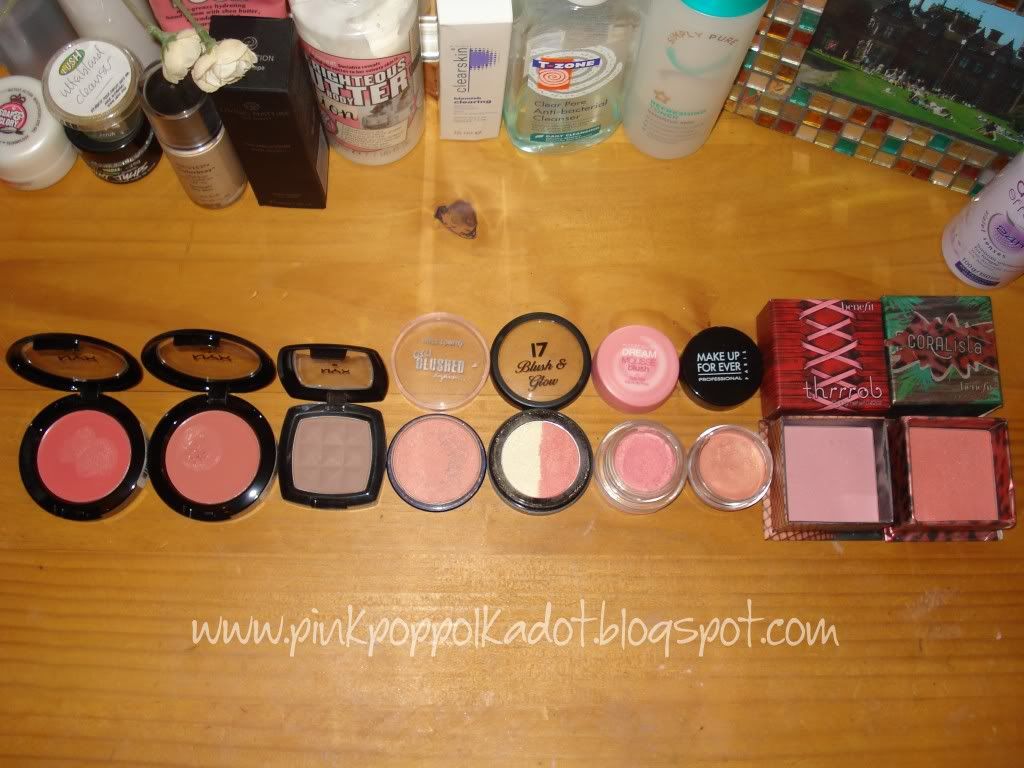 I seem to go for similar colours!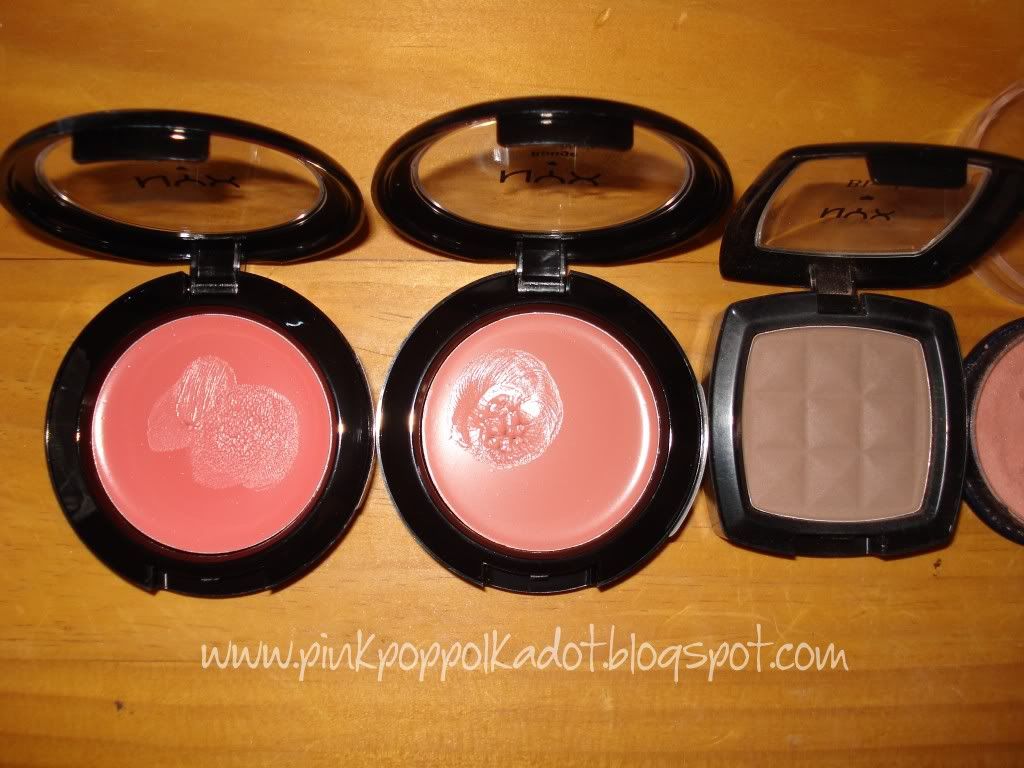 L-R: NYX Glow, NYX Rose Petal, NYX Taupe
L-R: Miss Sporty Ohh! Blushed in Peach, 17 Blush & Glow in Strawberry Swirl, Maybelline Dream Mousse Blush in Dolly Pink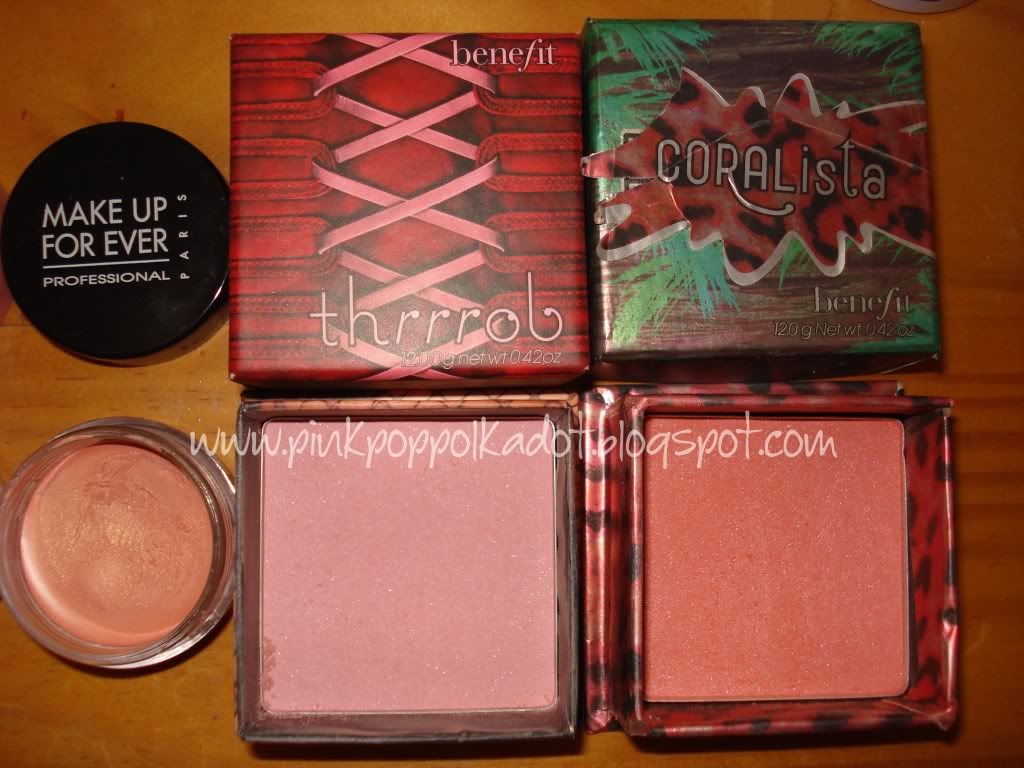 L-R: Make Up For Ever Aqua Cream in Peach, Benefit Thrrrob, Benefit Coralista
I haven't swatched these as I think they have all been swatched at some point before in various posts, which you should be able to find via the labels on the left hand side of my blog if you so desire :)
~*~
As you can see, I seem to stick to light pinks and peach shades. If I were to expand my blush horizons, which direction would you point me in? Do you have some favourite blushes to recommend?