Hi de hi my lovelies!!
Today I thought I'd showcase my lipstick collection. For someone who had never used lipstick before this year, I've amassed quite a collection!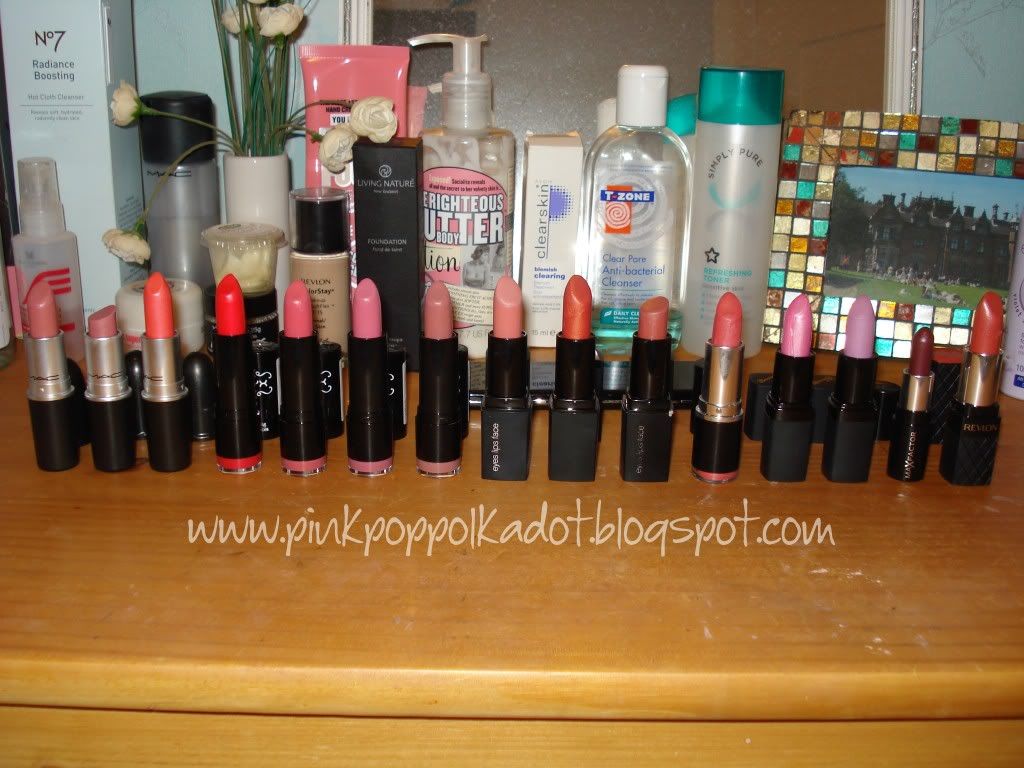 Haha ok counting them I have 15.I'm sure you can all beat me on the lippie front ;P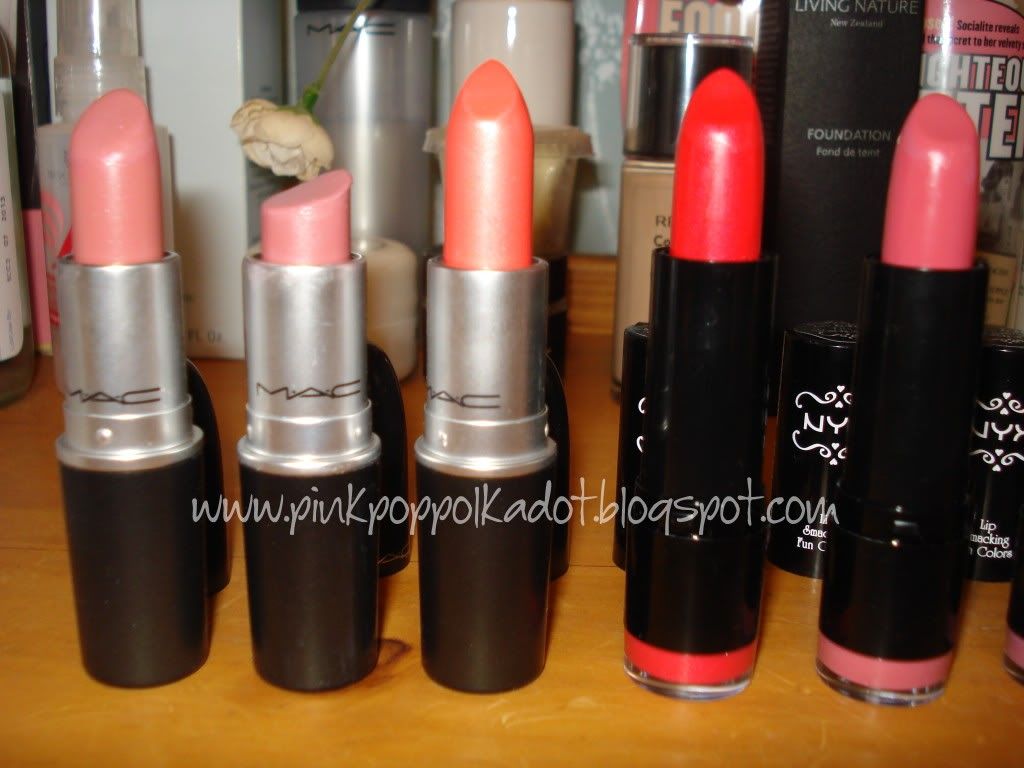 L-R: MAC Creme Cup, MAC Angel, MAC Costa Chic, NYX Rose, NYX Fig
L-R: NYX Paris, NYX Thalia, e.l.f. Runaway Pink, e.l.f. Cool Coral, e.l.f. Rosy Raisin
L-R: MUA Shade 7, Barry M #113, Barry M #129, MaxFactor #710 Midnight Plum (sample), Revlon ColorBurst Peach
And the obligatory swatches:
The order follows the same as the top photo from left to right

~*~
What are your favourite lippies? Do you have some liplicious recommendations?
Have a fab Sunday :)