Hello cupcakes :)
A while ago, I bought Delphic from one of
Becky's
blog sales. It was my first MAC Fluidline, and wanting to see what all the fuss was about, I snapped it up.
Product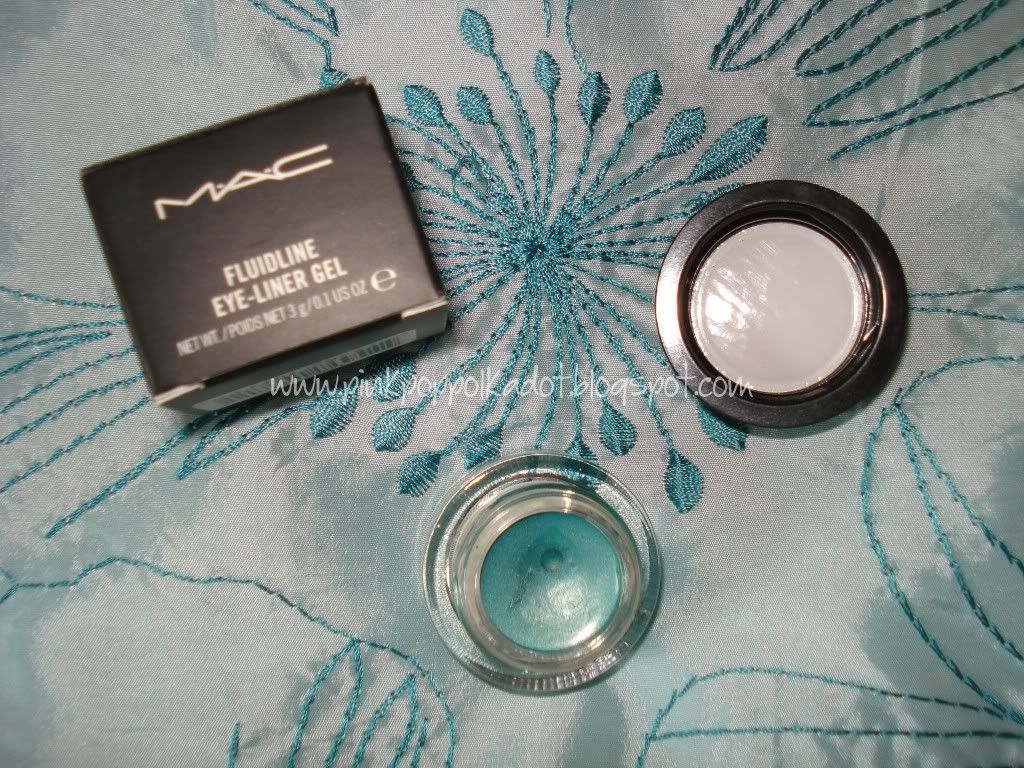 MAC say
: Ultra-smooth, Fluidline's gel formula provides the precision of a liquid liner with a silkier, softer finish. Lines up in a rich array of colours and finishes.
I say
: This is the first gel liner that I've tried, and I was really impressed with it. I can see why people opt for gel liners over liquid liners. Delphic is a beautiful, eye-catching colour that applies like a dream and stays exactly where it's applied. Because it's gel, there's no waiting around for it to set like with a liquid liner, so it's a bit of a time saver too!
Application
MAC say
: Goes on "foolproof" with a brush in an easy dip-and-stroke action. Long-wearing. Smudge-proof.
I say
: This is so, so easy to apply, it really is fool proof. I use an angled liner brush, run it through the product then apply along my upper lash line. It stays exactly where I apply it, lasts all day and I didn't have a problem with fading or smudging.
Price: The Fluidline range retails at £12.50. Sadly, Delphic is not available
Size: 3g
Available from: The Fluidline range is available at
MAC online
and MAC counters nationwide
Ratings
Product: 10/10
Price: 7/10
Packaging: 10/10
Overall: 9/10
Repurchase: I'd definitely get a different shade
Are you a fan of MAC Fluidline? Do you have any must have shades?