Hello my darlings :)
I popped into Lincoln recently with the intention of picking up some new items for my Autumn/Winter wardrobe. Having seen nothing that really took my fancy, I turned my eye to make up and accessories!
Primark
I was incredibly disappointed with Primark. Considering we have TWO stores in Lincoln, you'd think I'd find something. But oh no. The main store was a mess, as per usual, and they seemed to have brought out last year's stock that they'd failed to sell. Great. Completely disheartened, I walked out. I decided to brave the smaller store in the shopping mall across the way, and finally found some cute accessories: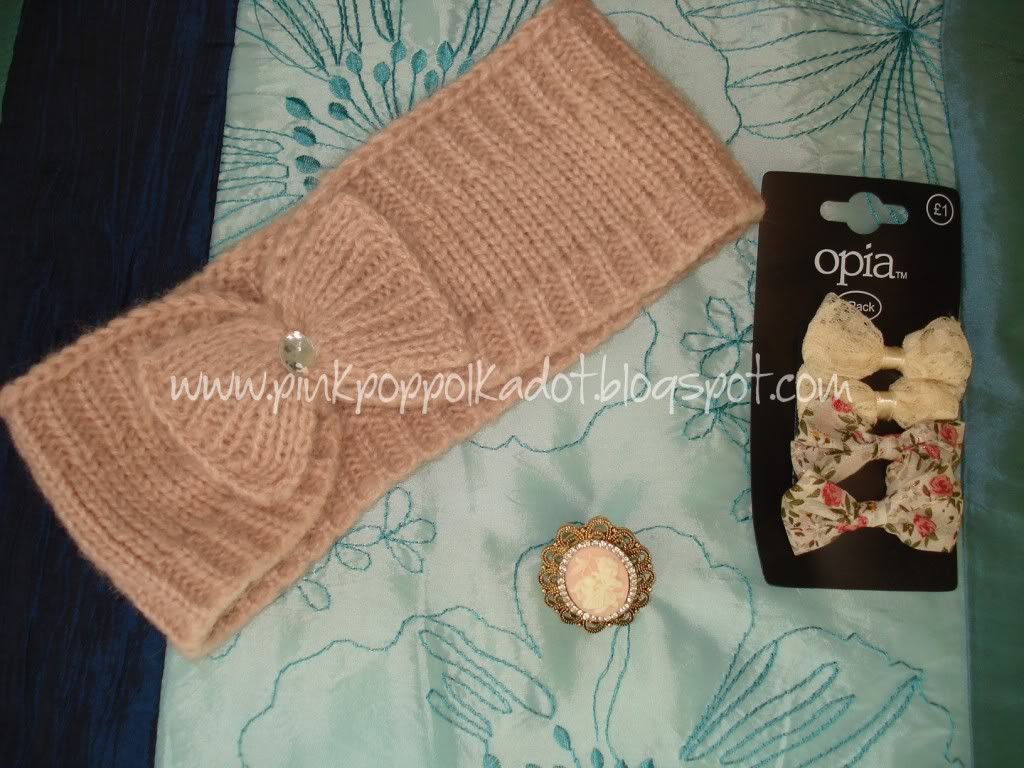 Pink knitted head band with bow detail - £1.50
I love this, it keeps my head and ears warm and toasty!
Pack of 4 lace and floral hair grips - £1
These are so cute I couldn't resist. They're crocodile clips so stay in my hair unlike kirby grips.
Cameo ring - £2.00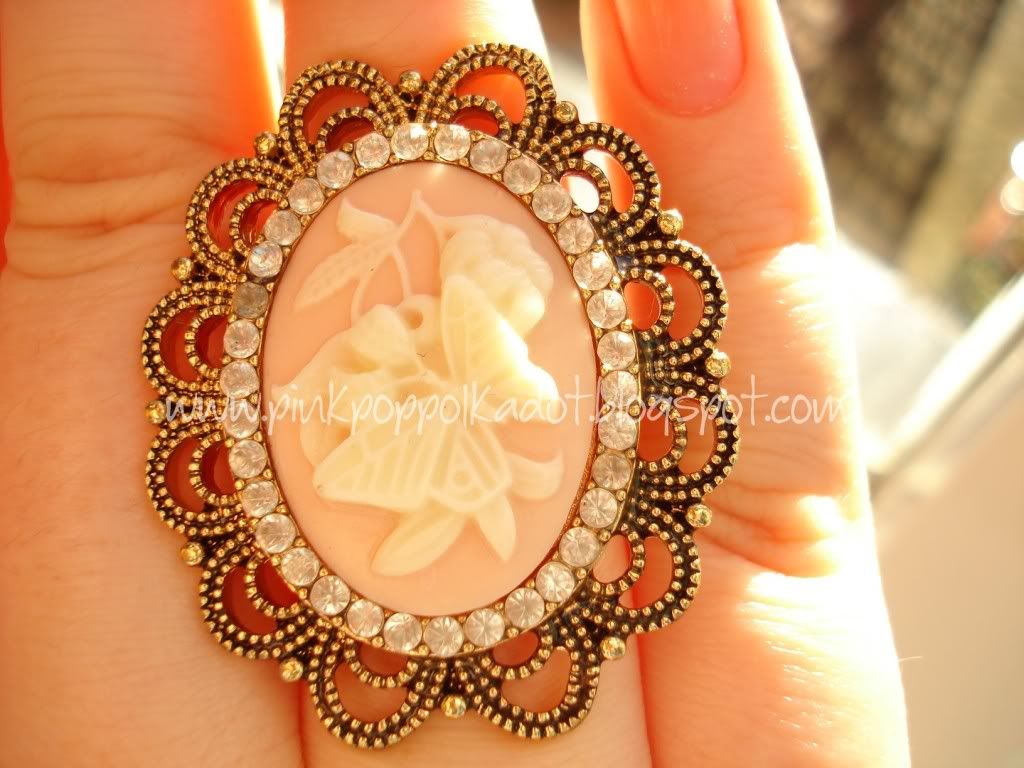 I've been after a cameo ring for ages - this was right up my street!
I'm definitely going to follow
Zoe's advice
and head to a larger Primark store at silly o'clock to get the bargains :D
Superdrug/Boots/Sallys
I managed to blag myself 20% student discount in Superdrug using my university ID (even though I'm not a student any more but shhh) - which the sales assistant told me we can all do up until 31st October, when we'll need an NUS Extra card. I best hurry up and order my NUS Extra Graduate card!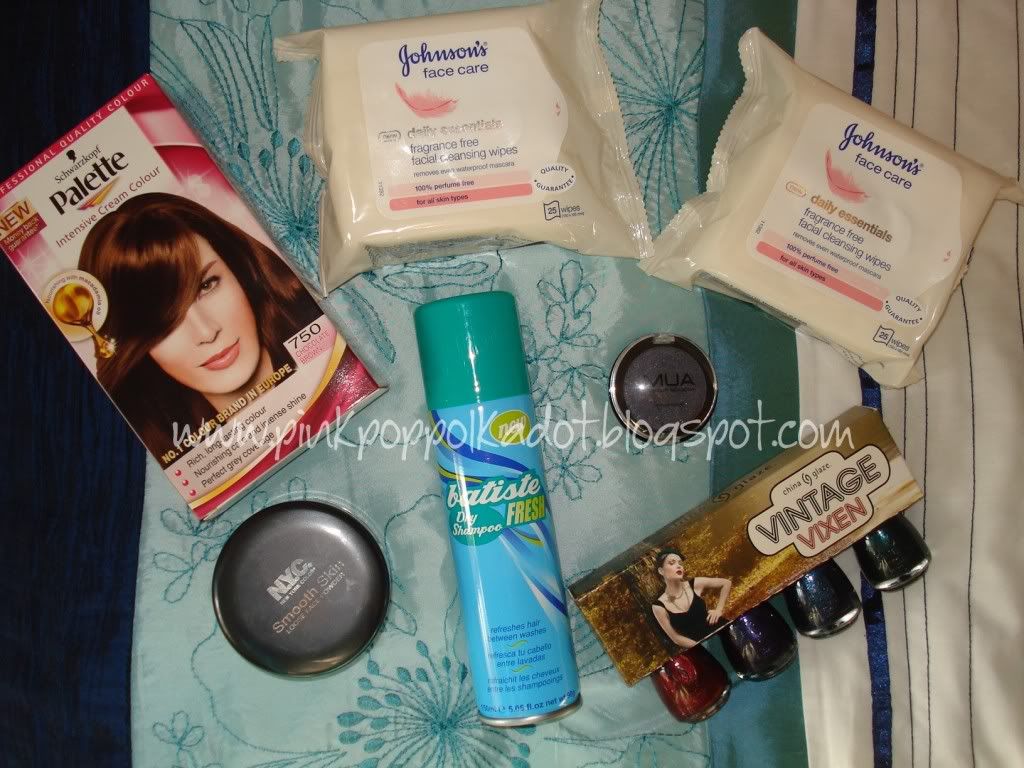 Superdrug
MUA Eye Shadow - £1.00
NYC Translucent Loose Powder - £2.69
Johnsons Fragrance Free Make Up Wipes - £2.99 BOGOF. Win.
Boots
Batiste Dry Shampoo - £2.30
Schwarzkopf Palette Hair Dye in Chocolate - £2.49
Sallys
China Glaze Vintage Vixens collection - £7.99
Yours Clothing
A London T-shirt - £14.00
I bought this T-shirt because I thought it professed my love of London. I even wore it to the Eyeko event haha. How corny ;)
Asda
Military style black coat - £18. No, really.
Such a bargain and it's so warm and cosy :D
Kingfisher blue cardi - £12.50
Asda triumphed where Primark failed.