Morning lovelies :)
I've seen a few bloggers post about Alva skincare so I thought I'd try something from the range. I opted for the Coconut & Lime Shower Gel in this month's blogger parcel from My Pure.
Product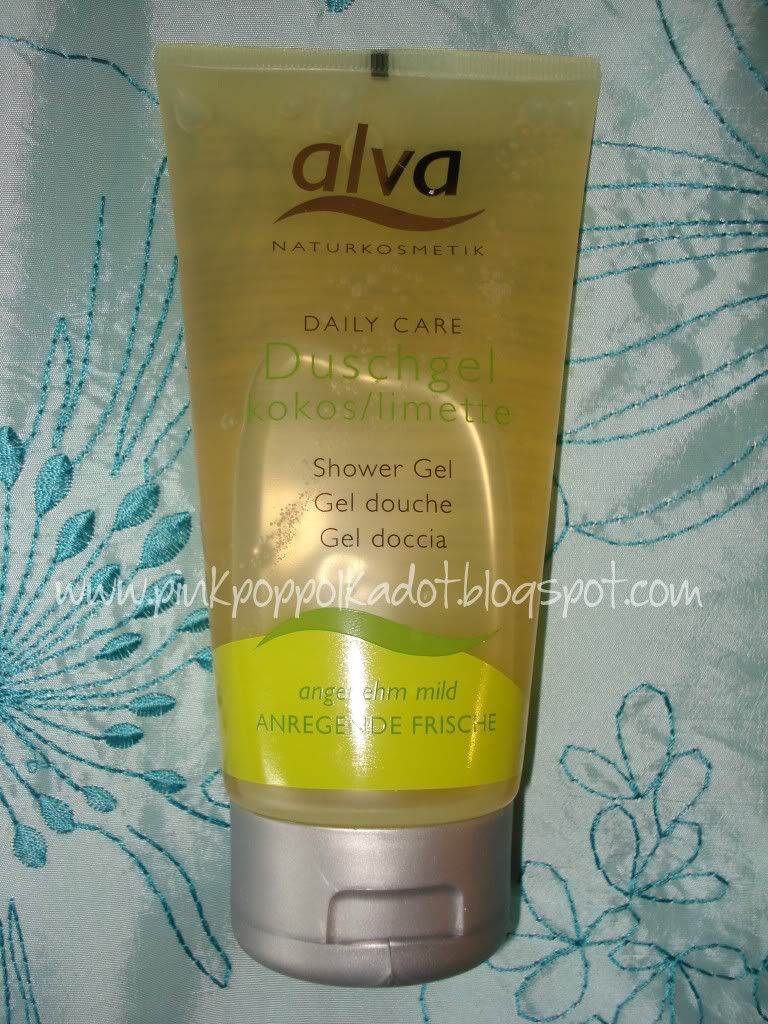 Alva say
: Coconut & Lime shower gel stimulates body and soul, gently invigorating. This wonderfully creamy shower and bath sensation protects the skin's moisture level with organic aloe vera and wheat protein. Its mild lather is gentle enough even for sensitive children's skin.
I say
: Well, it stimulates your scent receptors I'll say that much. For some reason I thought lime and coconut would go well together. I was proved wrong. I personally really don't like the scent of this as I find it a bit overpowering. But that's just me. You may love it. I have to say though I was pretty impressed with it otherwise. Being SLS free, I wasn't expecting it to lather well, but it did. I found it creamy and it left my skin feeling really hydrated and soft after using it. I have sensitive skin and I didn't find this at all irritating.
Alva say
:
Alva Daily Care Coconut & Lime Shower Gel is formulated from extra mild plant based cleansers which clean gently without drying out the skin. Available in four natural scents.
I say
: If you have sensitive skin I'd definitely recommend this as it didn't irritate in the slightest, even after shaving. If you're trying to use more natural products in your shower and skin care routine, I'd recommend checking out Alva.
Price: £6.50
Size: 150ml
Product: 9/10
Price: 9/10
Packaging: 10/10
Overall: 9/10
Repurchase: Personally, no, because I don't like the smell but I would try other varieties :)
Have you tried anything from Alva? Got any recommendations?