Hello kittens :)
I'm getting a bit slack with my polish reviews, but the lovely Maxime asked me to review this for her which gave me a kick up the derrière. Alas, here we are.
Product
e.l.f. say
:
This colour-lock formula with chip resistant shield gives long lasting nail color with high shine. Key nutrients give nails that natural shine, infused with Vitamin E for stronger, healthier nails.
Our formula is FREE of: Toluene, Formaldehyde, and Dibutyl Phthalate (DBP).
I say
: I've not been disappointed with e.l.f. polishes yet, and this is another gem. Purple Pleaser was part of the set of new Autumnal colours that was released a few weeks ago. It's a creme formula so there is no shimmer/glitter etc. It's a lovely pink-berry-purple shade - not too light, not too dark. I love that e.l.f. polishes are 'Big 3' free so you're not putting a bunch of nasty chemicals on your nails.
Application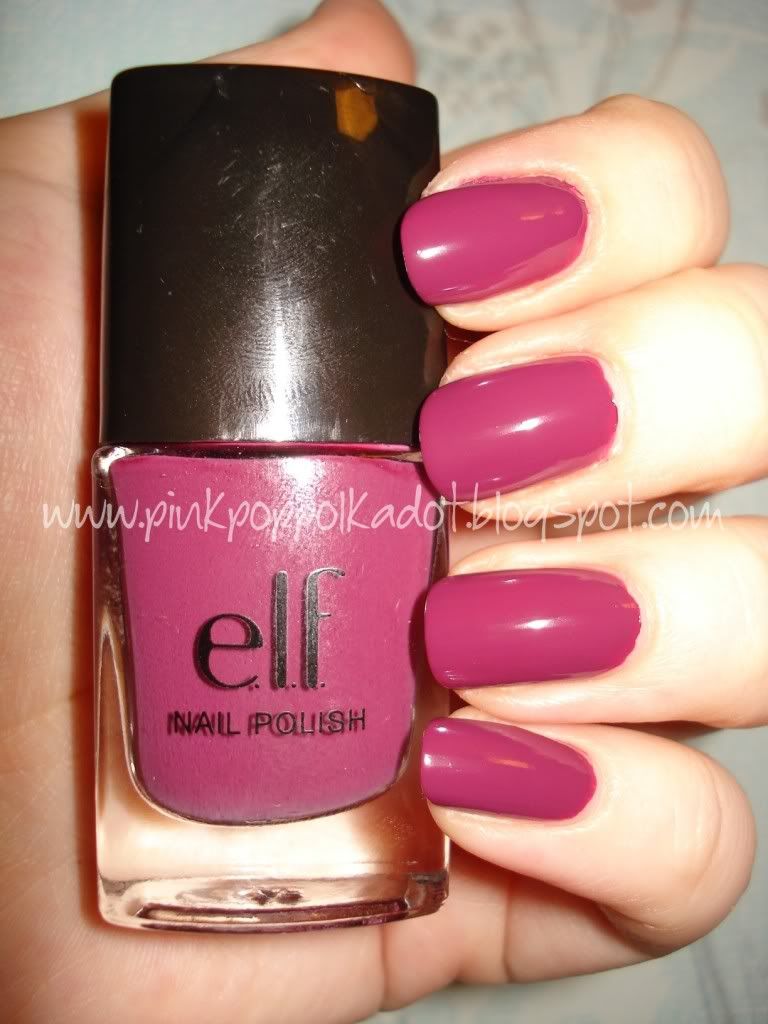 e.l.f. say
: The aerodynamic bristle design glides color on flawlessly, while the quick dry formula gives perfect application every time.
I say
: e.l.f. polishes have standard sized brushes. They're not the best but they're also not the worst I've ever used. I found that I needed just two thin coats to achieve opacity, both of which dried quickly leaving a gorgeous glossy finish. I had this polish on for about 4 days before I saw any tip wear.
Price: £1.50
Size: 10ml
Product: 9/10
Packaging: 10/10
Price: 10/10
Overall: 9/10
Repurchase: Yes
If you've seen anything on my blog that I've bought and you'd like to see reviewed, tweet me or drop me an email and I'll get right on to it :)