Hello :)
A while ago I decided to invest in some more e.l.f. brushes, and this was one that ended up in my virtual shopping basket.
e.l.f. say
:
This new anti bacterial, synthetic haired Taklon brush is softer and more absorbent and can be used with wet or dry products. Be a professional makeup artist and create a flawless look with this e.l.f. studio brush!
The domed bristles pick up a lot of color and deposit it onto the eyelid for extra definition.
Adds depth close to the lash line and in the corner of the eye. Use to sweep colors along the lash lines for concentrated
colour
.
I say
: I love the e.l.f. Studio line of brushes, they're fantastic quality and brilliant value. The contour brush is no exception. It's lovely and soft, yet stiff enough to be used in the crease and for smudging colour under the lower lash line.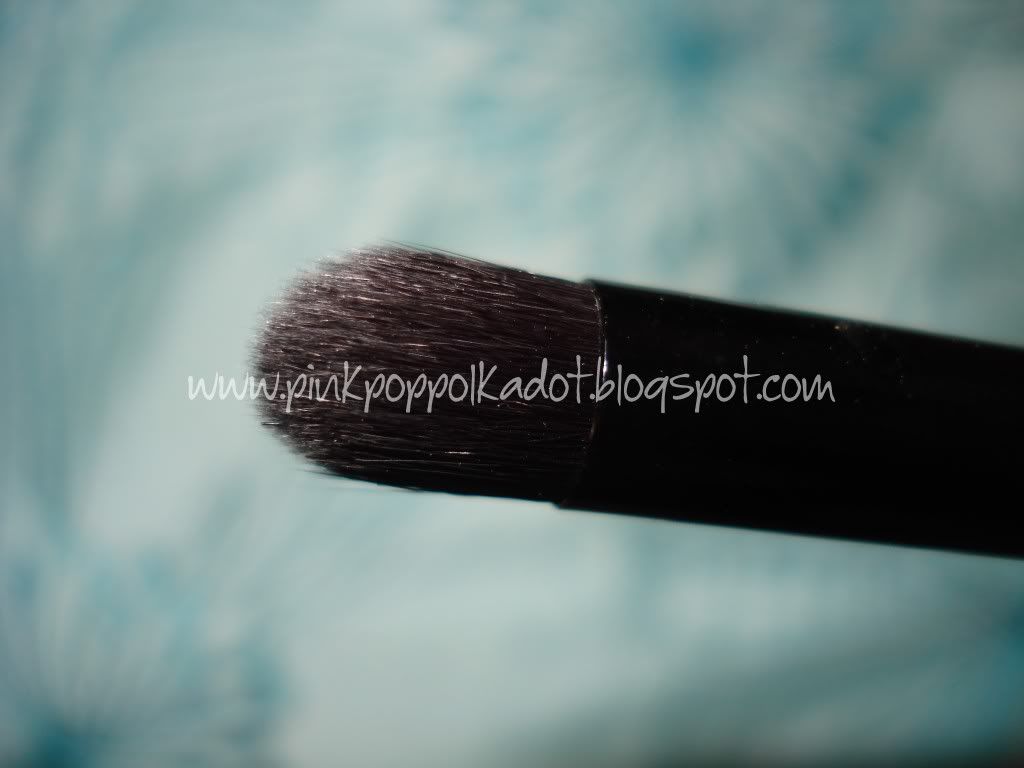 e.l.f. say
:
Dip brush into
eye shadow
color and tap off any excess powder. Apply to eyelid for high intensity
colour
.
I say
: The contour brush picks up product really well and applies it perfectly thanks to the shape and size of the brush. It's perfectly soft to use on the eyelid and lower lash line.
Price: £3.50
Product: 10/10
Price: 10/10
Packaging: 9/10
Overall: 9/10
Repurchase: Yes
Do you have a favourite contour brush? Have you tried this?