Rawr ;)
The other day I was browsing through some blogs, when I came across these Sephora by OPI minx wraps for nails:
I thought I could probably recreate that myself. So of course, I gave it a bash!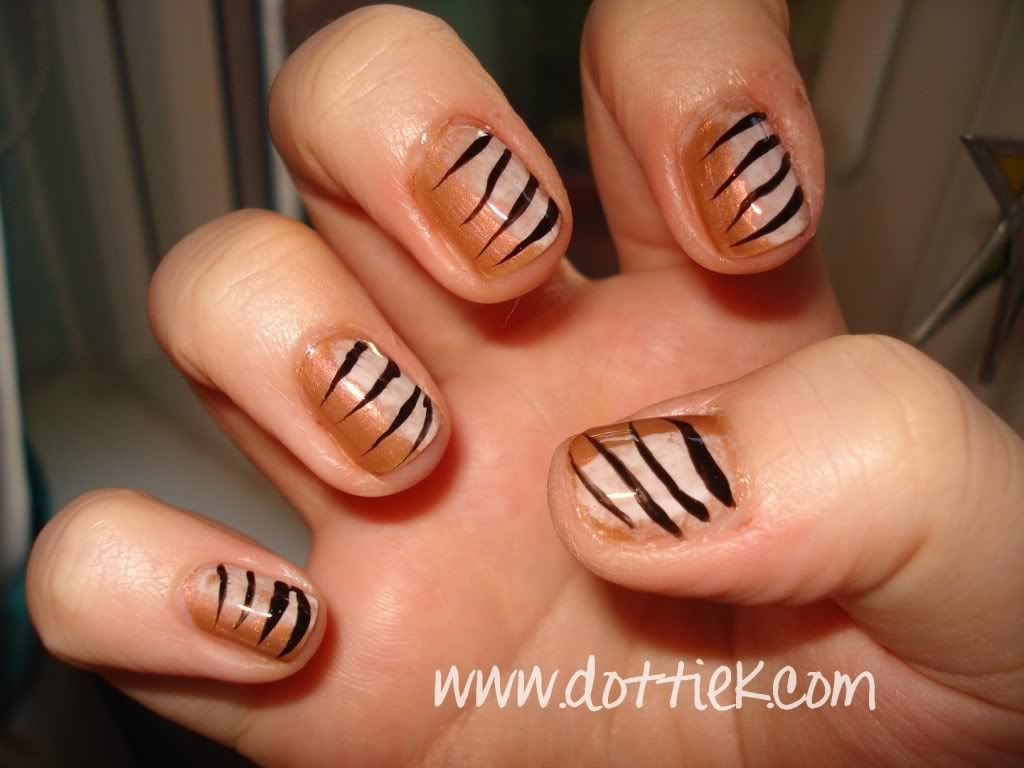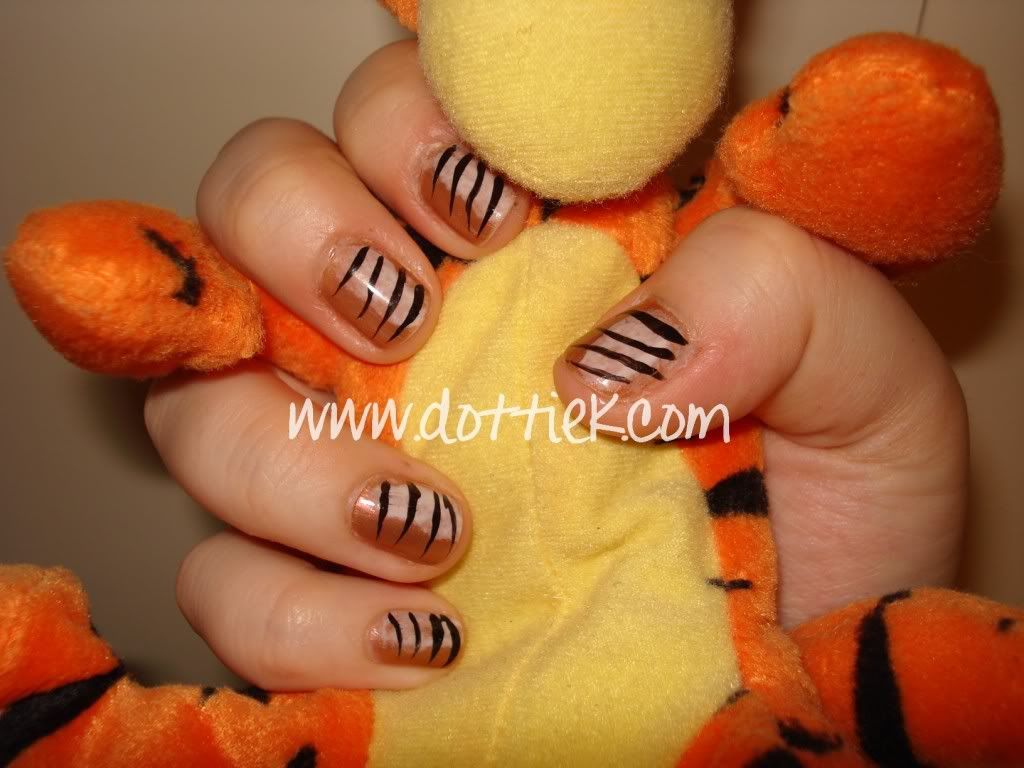 Mine are definitely not perfect and I did this without the aid of the Minx photograph. But you get the idea :)
Products Used
GOSH Cappucino
e.l.f. White
Sponge Eye Shadow Applicator
Black Striper Brush
China Glaze Fast Forward Top Coat
What do you think?