Morning sugar plums :)
A couple of weeks ago, I was pleasantly surprised to find that I had won
Fee's
gorgeous luxury giveaway.
A few days later, these lovely goodies arrived!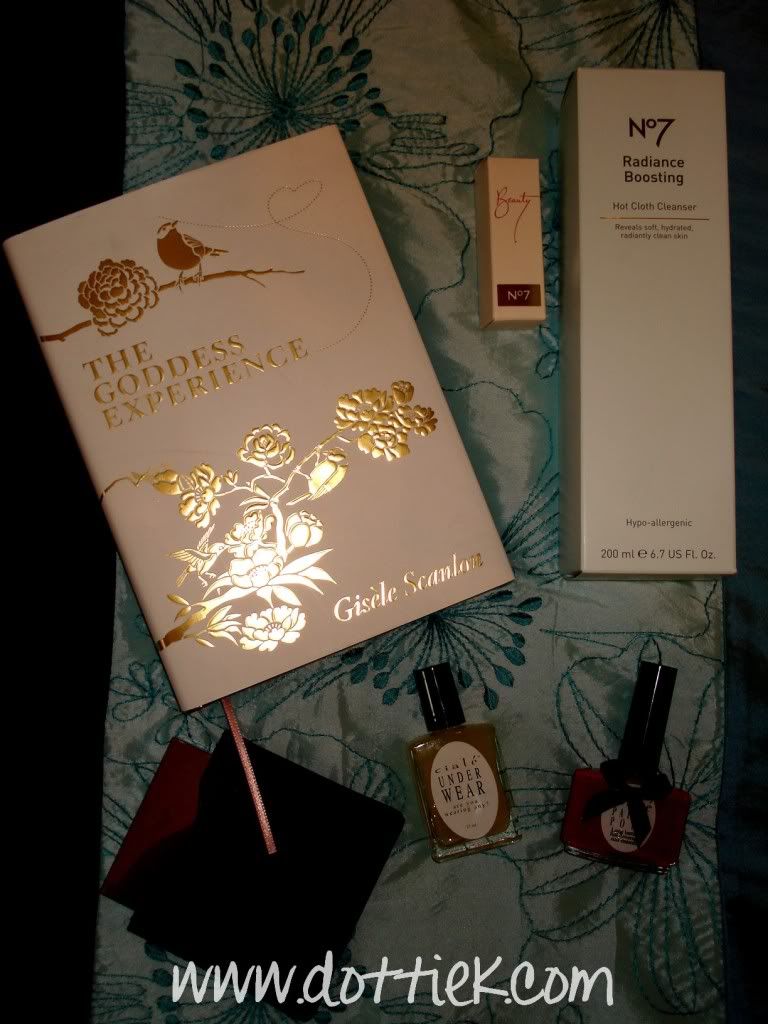 Clockwise from bottom left: Barbara Daly mirror in a leather case, The Goddess Experience by Gisele Scanlon, No 7 LE lipstick in Poppy, No 7 Hot Cloth Cleanser, Ciate Paint Pot in Boudoir, and Ciate Under Wear Base Coat.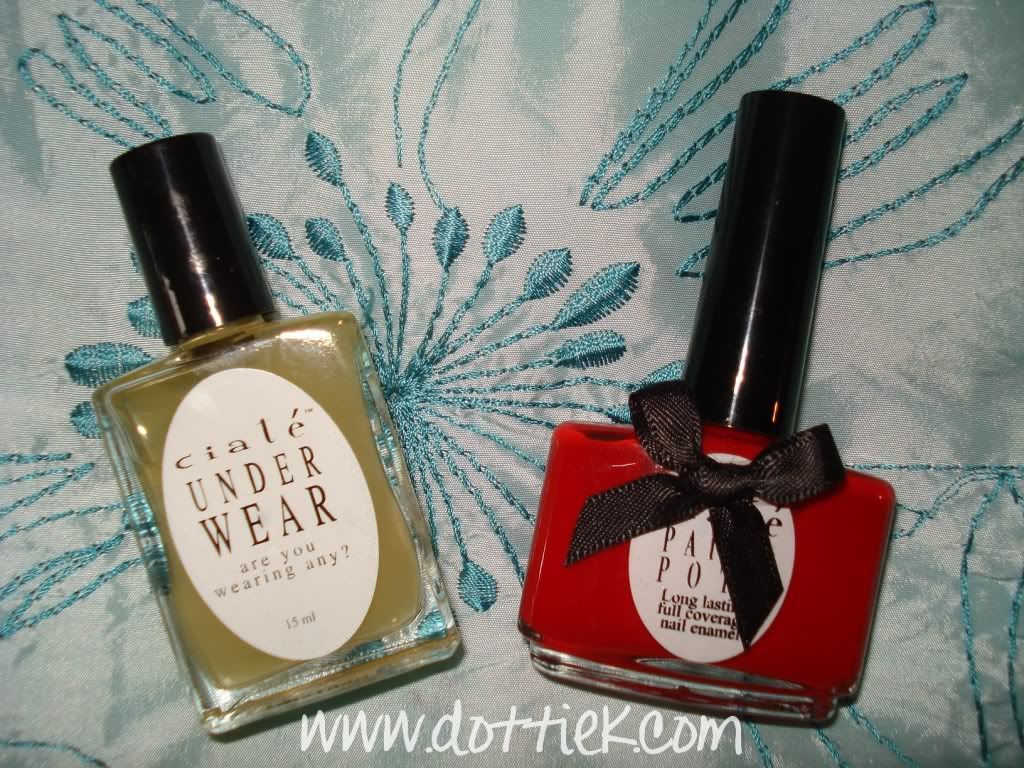 I was in need of a new base coat, and I haven't worn red polish in ages - I have a good excuse now!
How gorgeous does this lipstick look?