Morning :)
I swear I have more eye liner than any other make up item at the moment! I've lost count. One that I've been really impressed with lately is this gorgeous eye liner pen from Eyeko!
Eyeko say
:
Emphasize your eyes in one quick stroke! Create this seasons dramatic eye looks with Eyeko Graffiti Eyeliner Pen.
The precision brush nib is super easy to control to draw on thick or thin lines. Eyeko Graffiti Eyeliner Pen is smudge-proof, fade-proof and long lasting!
I say
: I first used this at Eyeko's Birthday Event back in October and was amazed at how vibrant the colour was, and how easy the liners were to use, even if we were drawing on other people haha. Eyeko popped a couple of these in our goodie bags which was brilliant as I'd been wanting to try them, but had never used a felt tip pen type of liner before. The Graffiti Liners are so ridiculously easy to use! I got it right on the first go - a perfect winged line that stayed put all day, but are easily removed with a make up wipe :)
Application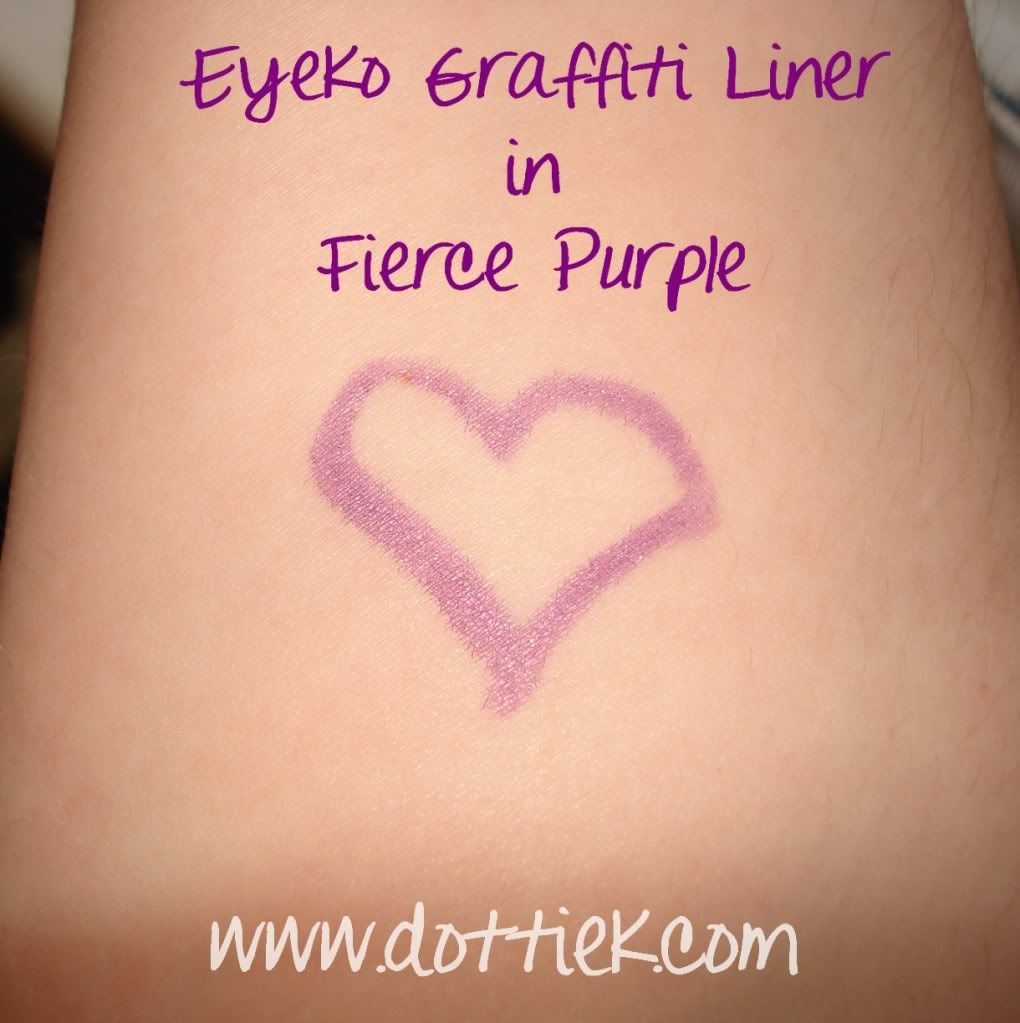 Eyeko say
:
For fool proof eyeliner dot across the upper lid as close to the lashes as possible then simply join the dots! Wing it, flick it, have fun with it! Team with lashings of Eyeko Magic Mascara for a flirtatious flutter!
I say
: A great tip from Eyeko there, if like me, you've not used one of these before. It's a pretty fool proof method of application. Colour can be layered for a more intense look. I found that it stayed on all day without smudging or fading. Brilliant!
Price: £5.00
Shades: Jet Black, Eye Brightening Blue, Fierce Purple
Feel free to use my Ambassador code, E8493, at the checkout for a free gift with orders over £15.
Product: 10/10
Price: 10/10
Packaging: 10/10
Overall: 10/10
Repurchase: Yes
Do you own any Graffiti Liners? Which shade should I try next?