Afternoon :)
After seeing a couple of other bloggers mention how good Alva are as a brand, I had to check them out. When browsing the My Pure website, I found that Alva is one of Europe's leading natural skin care brands, and Alva COLEUR produces a range of certified organic make up and cosmetics. Intrigued at what Alva had to offer, I decided to try one of their organic lipglosses. A girl can never have enough gloss right?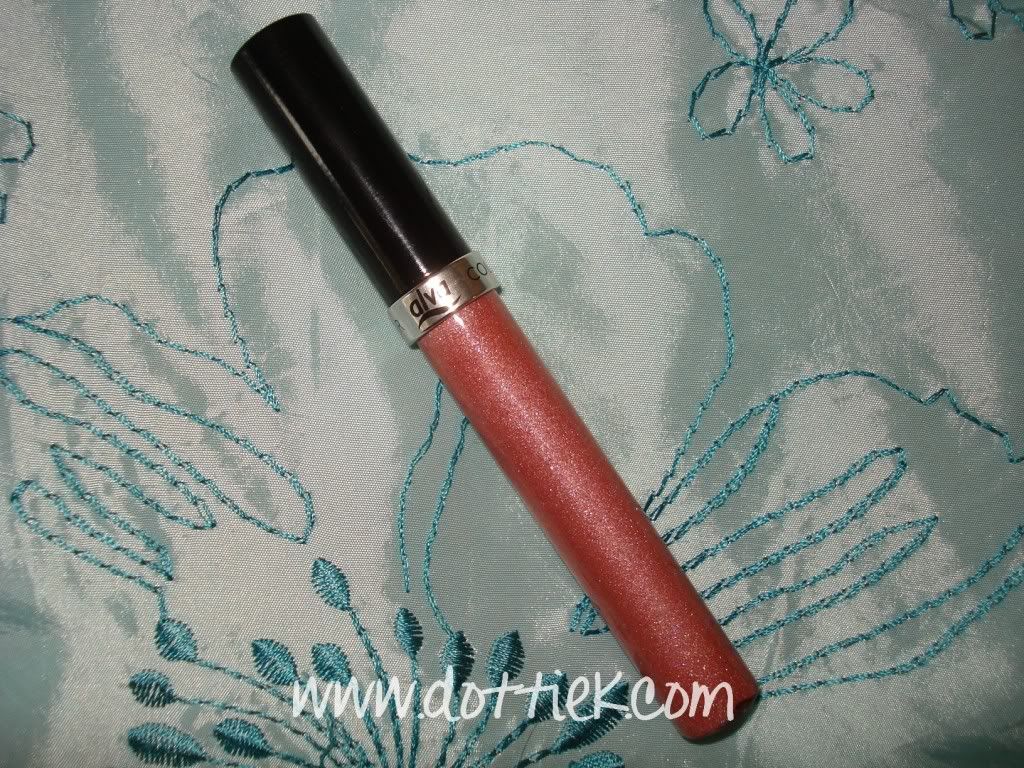 Alva say
:
Alva Organic Liquid Lip Gloss comes in two colours. Its nourishing and moisturising formula conditions and protects the lips, as well as giving them a full and plumped appearance.
The entire range is certified organic by EcoCert®, its also vegan, talc-free and carmine-free. All products in the Alva COLEUR range contain Wellmune®, a patented beta glucan that primes the immune system – this makes COLEUR make-up suitable for those who may be prone to eczema, dermatitis and other sensitive skin conditions. Wellmune® also has anti-ageing benefits. As a side note, My Pure do not sell anything containing sulphates, parabens or phthalates.
I say
: I wasn't quite sure what to expect from an organic product, but I was pleasantly surprised at this gloss. The colour is gorgeous, the scent lovely, and the application a complete dream. My lips felt moisturised whilst looking full and rosy.
Application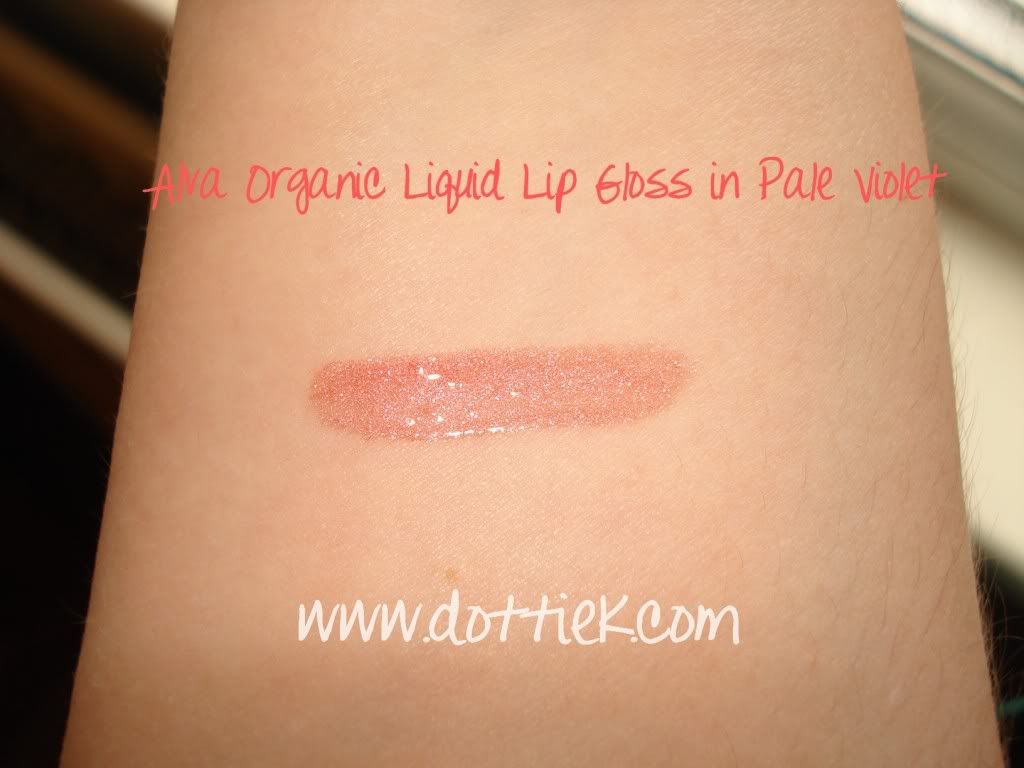 Alva say
: Not a jot. But come on, applying lipgloss is simples!
I say
: As mentioned above, Alva Organic Lip Gloss comes in two shades, Pale Violet and Indian Red. I picked Pale Violet, however as you can see from the swatch, it's not violet, it's more of a rosy pink shade. I love the applicator on this gloss, it's a sturdy doe foot applicator, which are hands down, my favourite way to apply gloss. I was surprised at how incredibly pigmented the gloss is. It's a gorgeous shimmery shade that applies perfectly and isn't at all sticky. I found it to be long lasting and it made my lips look slightly fuller, and almost glass like if that makes sense? I love the effect it gives. However this isn't one of those tingly glosses if that's not your thing! The one thing I did notice, was the strong fragrance. Whilst it does smell lovely - sort of natural and flowery - you can smell it whilst wearing which might be a tad off putting if you aren't a big fan of the scent. Overall I really like this, and it's been my most used gloss since it arrived!
Price: £9.70
Size: 8ml
Product: 9/10
Price: 8/10
Packaging: 10/10
Overall: 9/10
Repurchase: Yes
What are your thoughts on natural make up? Have you tried any organic cosmetics products?
* I received this product for free from My Pure for reviewing purposes *