Morning :)
Guess what I just found buried in my posts section? Another e.l.f. review!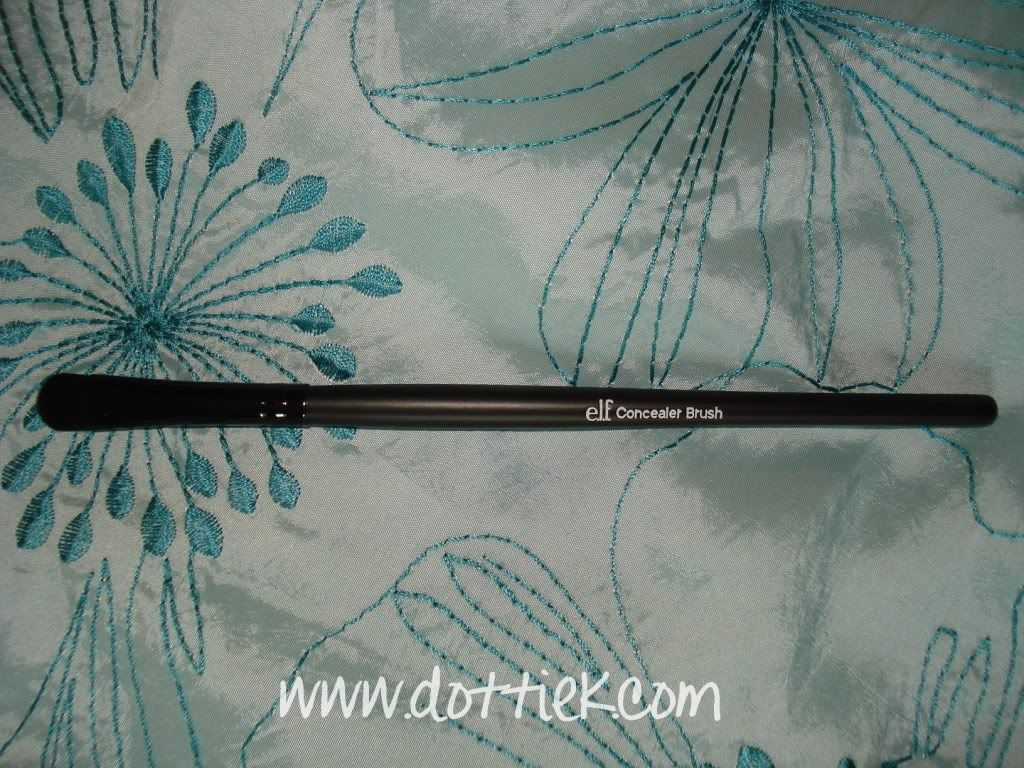 e.l.f. say
:
This new anti bacterial, synthetic haired Taklon brush is softer and more absorbent and can be used with wet or dry products. Be a professional makeup artist and create a flawless look with this e.l.f. studio brush!
Creates even and full coverage. Applies and blends concealer smoothly and evenly to eyes, face, and blemishes. Use with any cream products, including concealer, foundation, primer, eye cream, or cream shadow.
I say
: I wouldn't say that this brush is absorbent. With it being synthetic, it's not going to be absorbent anyway which is going to be a good thing - you don't want half your product being absorbed. I wouldn't say this is the best concealer brush I've ever used. It's stiff, and isn't brilliant at blending. Good for cream products but not for liquid or powder.
e.l.f. say
:
Dip brush in concealer and apply to targeted areas of the skin. Use soft short strokes to blend in.
I say
: I've found that as this brush is rather stiff, it's fairly hard to use with liquid concealer - it just doesn't blend all that well. However, if you use it with a creamy based concealer (I use No 7's Quick Cover) it works pretty well. I tend to do my foundation, use liquid concealer, powder, then go back in with a creamy based concealer for final touch ups.
Price: £3.50
Product: 6/10
Price: 10/10
Packaging: 10/10
Overall: 8/10
Repurchase: Probably not
Sadly, this brush isn't for me. Do you have any perfect concealer brushes to recommend?