Hello my dears :)
I think I've raved about this enough to do a review on it :D I just had to photograph the packaging, it's so cute!!
Product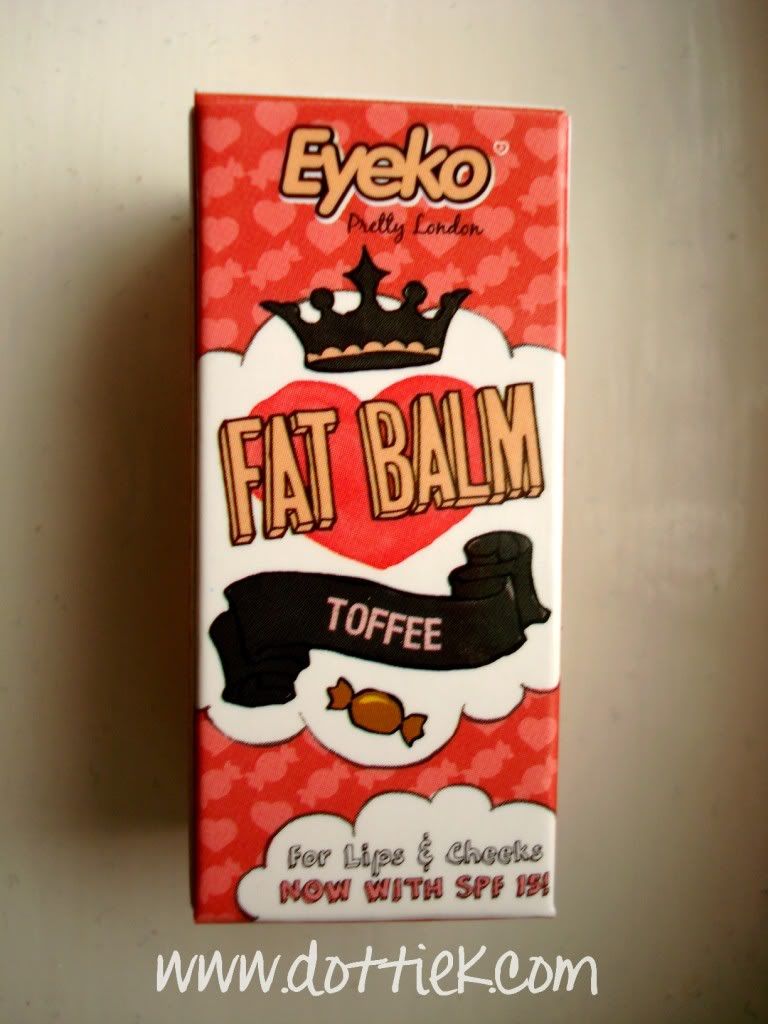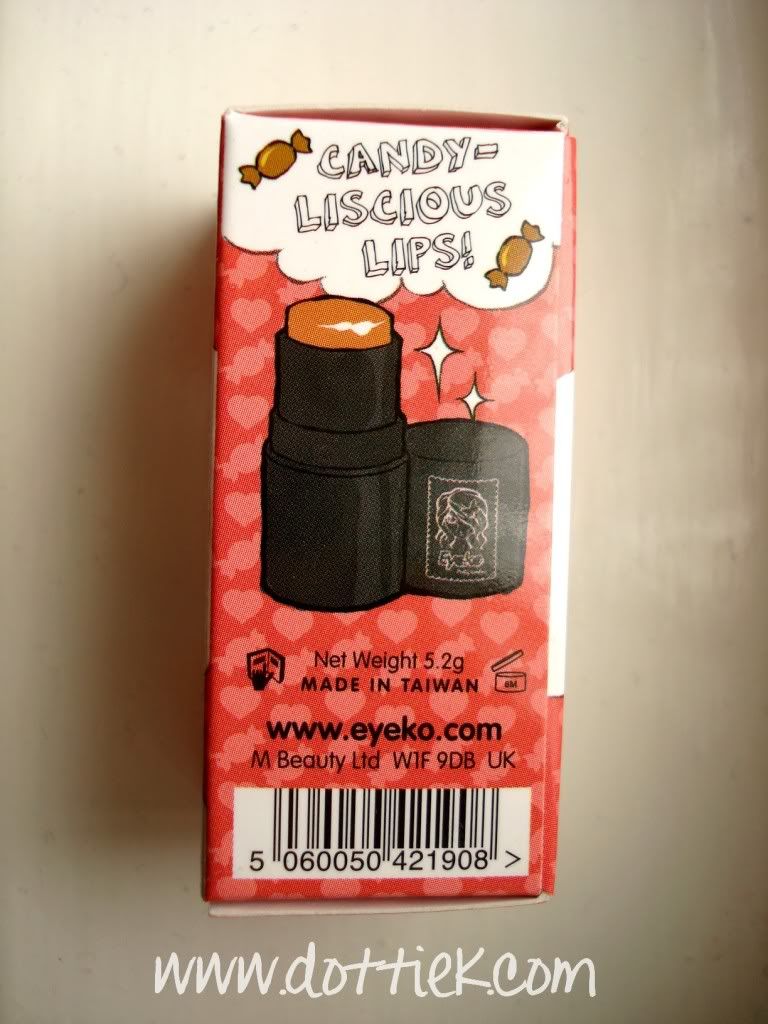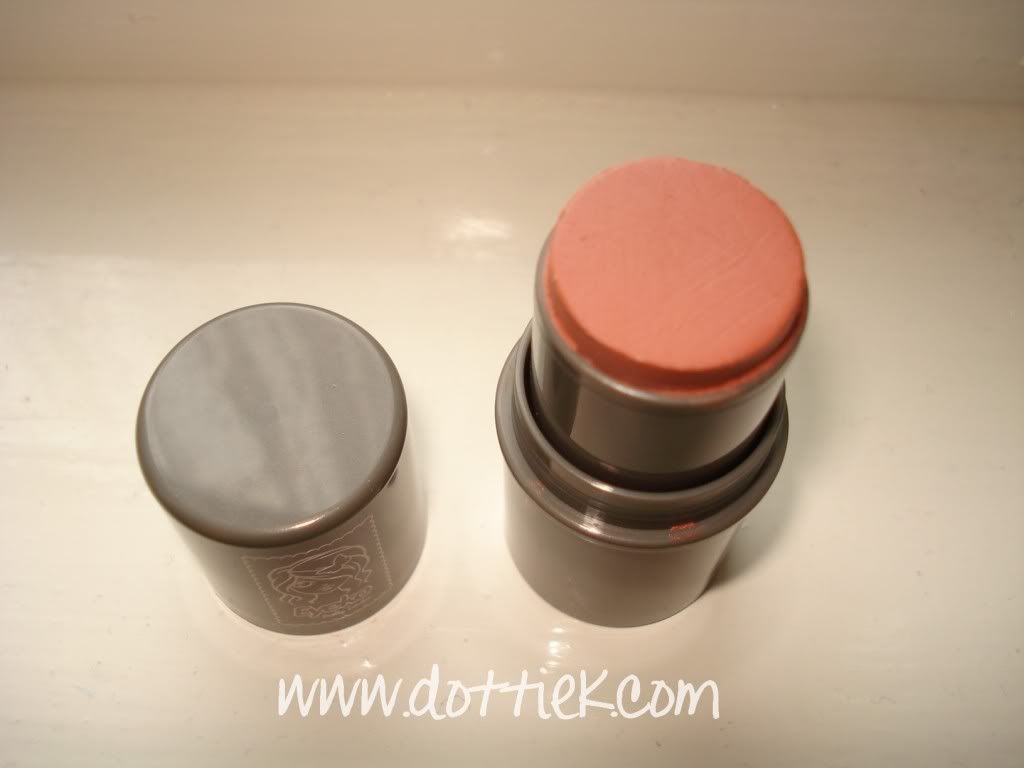 Eyeko say
:
Cult classic Eyeko Fat Balm is back and better than ever! Slicks of juicy colour, infused with light reflecting particles, moisturising Jojoba oil and added SPF15 make for fuller, softer, sexier lips. Add a hint of colour and shine as you protect and hydrate your kisser! Dab on to cheeks to for a touch of blush. Mineral oil and lanolin FREE! Creamy caramel for a polished nude lip look and incr-edible toffee scent-sation
!
I say
: I'd heard people rave about Eyeko Fat Balms earlier in the year when I first heard of Eyeko, so I was pleased to find out at the Eyeko Event back in October that they were coming back. After doing my blogging homework, I ordered Toffee. And I'm so pleased that I did!!! This dinky little item may have been one of the best things I've bought this year. It smells GORGEOUS. Our cat loves it. She won't stop sniffing my face when I'm wearing it! It's a brilliant multi use product that is a beauty must have :D
Eyeko say
: Candy-liscious nude shade with light reflecting particles and added moisture for softer, sexier lips. Smooth onto cheeks too for a natural flush.
I say
: I adore the Toffee Fat Balm because not only does it smell amazing, but it's such a pretty nude shade that I've found is quite buildable. I use this on my lips for a slick of hydrating colour, and I also use on my cheeks for a pretty natural sheen. To cut a long story short, you need this fat balm in your life!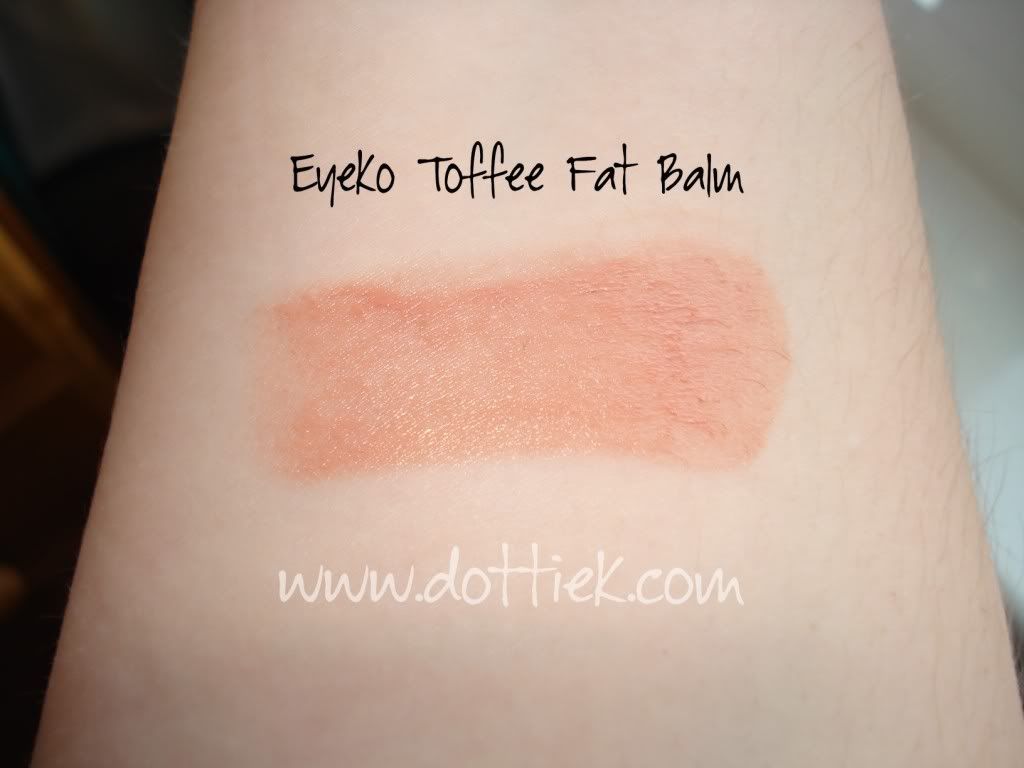 You can see it in action
here
Price: £6.00
Size: 5.2g
Available from:
Eyeko
Ratings
Product: 10/10
Price: 10/10
Packaging: 10/10
Overall: 10/10
Repurchase: I already did!
If you're a newbie to the Fat Balms like myself, I totally recommend this one! Absolutely gorgeous and smells divine. If you fancy ordering, you can buy sets of 3 different fat balms for £13 so you're practically getting a free one. Bargain central :D Also a great idea for stocking fillers!
If you do make an order, feel free to use my Ambassador code, E8493, at the checkout for a free gift on purchases over £15/
€
18/$20
Have you tried any of the new fat balms? I also got Cherry so look out for a review of that one too :)