Hello my dears :)
As I've already posted my Christmas wish list, I won't be doing any Wednesday Wants posts until the New Year methinks. However I do have a nail art post for you. I know it's been a while!
I was inspired, as ever, by my favourite nail blogger of all time,
Leanne
.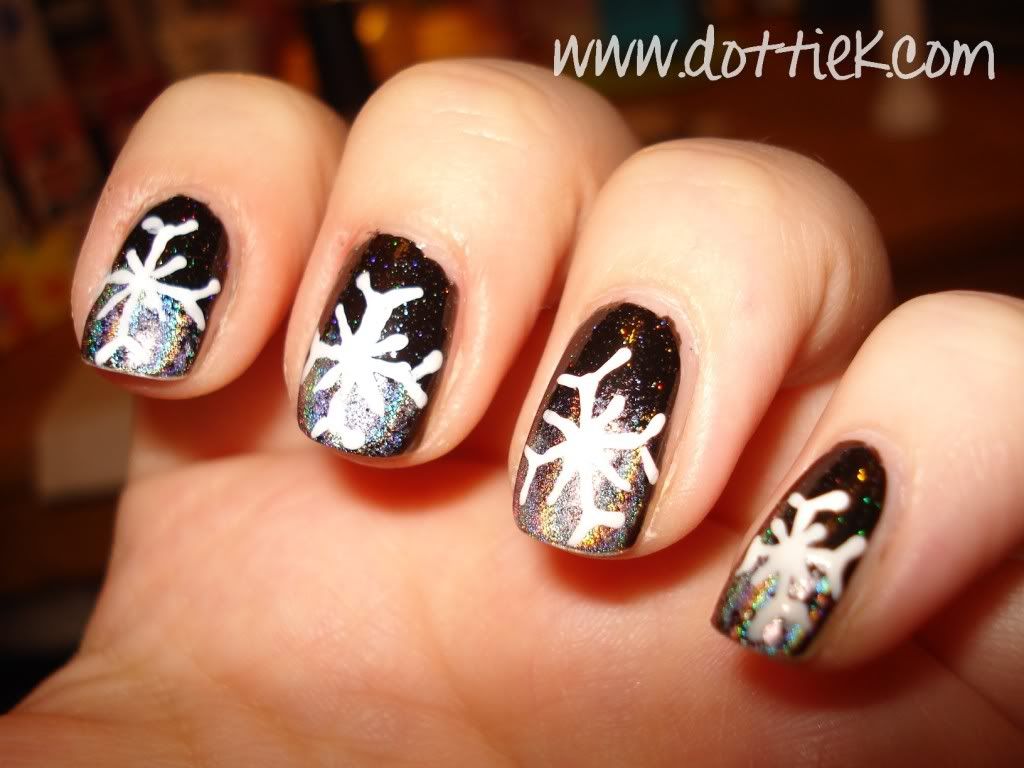 Clearly mine aren't the same as hers, and are nowhere near as good. I know a workmen shouldn't blame his or her tools, but in my defence my nail art pen was leaking everywhere. My left hand was the best, the right was a total mess. This didn't even stay on for 12 hours. Nail art fail!
Anywho...
Products used
Eyeko Cosmic Polish
Sponge Eyeshadow Applicator
GOSH Holographic Polish
Models Own White Nail Art Pen
China Glaze Fast Forward Top Coat
Have you been sporting wintery nails lately?